Hubble space telescope captures stunning image of barred spiral galaxy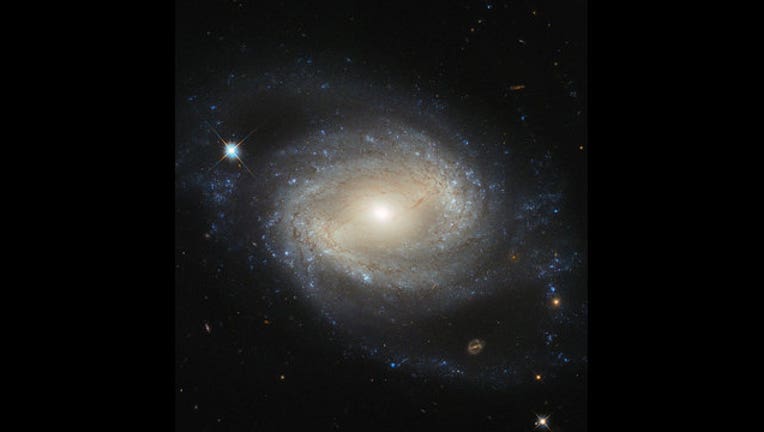 article
The Hubble space telescope has captured a stunning image of a faraway galaxy known as a barred spiral.
Galaxy NGC 4639 is located over 70 million light-years away from Earth in the constellation of Virgo. NGC 4639 is one of about 1500 galaxies that make up the Virgo Cluster, according to the European Space Agency (ESA), one of NASA's Hubble partners.
A light year measures the astronomical distance that light travels in one year and is equivalent to 5.8 trillion miles.
The image clearly shows a "bar" running through the galaxy's bright, round core, the ESA said, in a statement. "Bars are found in around two thirds of spiral galaxies, and are thought to be a natural phase in their evolution," it added.