Hurricane Idalia recovery efforts continue one week after floods devastated Citrus County
CRYSTAL RIVER, Fla. - It's been one week since the storm surge-fueled flood water from Hurricane Idalia devastated Crystal River in Citrus County and home and business owners continued the recovery effort Thursday.
Citrus County's Emergency Management Director Christopher Evan expects the countywide damage to exceed $100 million, which was roughly the cost to recover following Hurricane Hermine in 2016.
"You have a lot of people who have damage to their homes, and it's going to be a slow and steady process if they will get to those people. It's just that it does take time," Evan said, adding the storm surge caused the vast majority of the damage to hundreds of houses and businesses. "The city of Crystal River really took the brunt. They lost their city hall, their fire department, their public works department."
READ: Shore Acres neighborhood accounts for 82% of St. Pete's flood damages from Hurricane Idalia
Piles of debris waited along roadsides, in front yards and in parking lots to be collected. Evan told FOX 13 that county crews and contractors are working tirelessly to get the job done.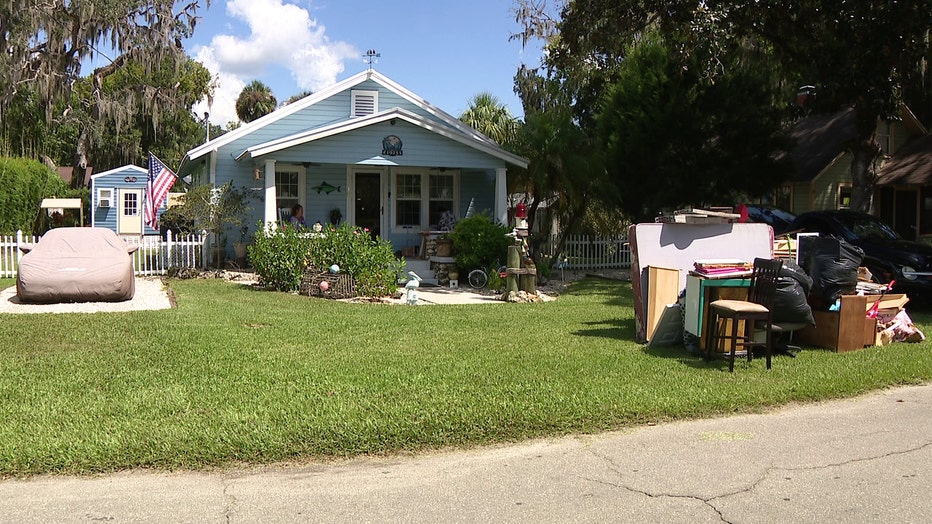 Some longtime Crystal River homeowners were brought to tears by the destruction and the exhaustion associated with the cleanup.
"We are very tight-knit community. A lot of friendly folks around here and we kind of take pride in the area. We're kind of an old town down here, and it hurts to see it like this," said Randy McConnell, holding back tears. "The exhaustion has been the biggest thing. I crash in the chair, 8:30, 9:00. Just can't go any further."
MORE: Flamingo on road to recovery after being found off St. Pete Beach after Hurricane Idalia
McConnell had about four feet of water on his property, ruining an apartment he owns.
"Our apartment had 35 inches in it and [it's] pretty much done for there, a complete tear-out," he said. "We've been totally exhausted. I've had to quit a couple of days. I just couldn't go any further."
Evan said a disaster recovery center is expected to open in Citrus County and will help residents impacted by the storm have access to FEMA, the Small Business Association and other local agencies.