Jerry Springer's cause of death revealed
CHICAGO - Jerry Springer, a longtime television host and former mayor of Cincinnati, died from pancreatic cancer, his representative confirmed to FOX Television Stations Friday. 
Springer, who died peacefully at his home in suburban Chicago Thursday, was 79. 
A family spokesperson said in a statement on April 27 that Springer died after a "brief illness."
At its peak, "The Jerry Springer Show" was a ratings powerhouse and a U.S. cultural pariah, synonymous with lurid drama. Known for chair-throwing and bleep-filled arguments, the daytime talk show was a favorite American guilty pleasure over its 27-year run, at one point topping Oprah Winfrey's show.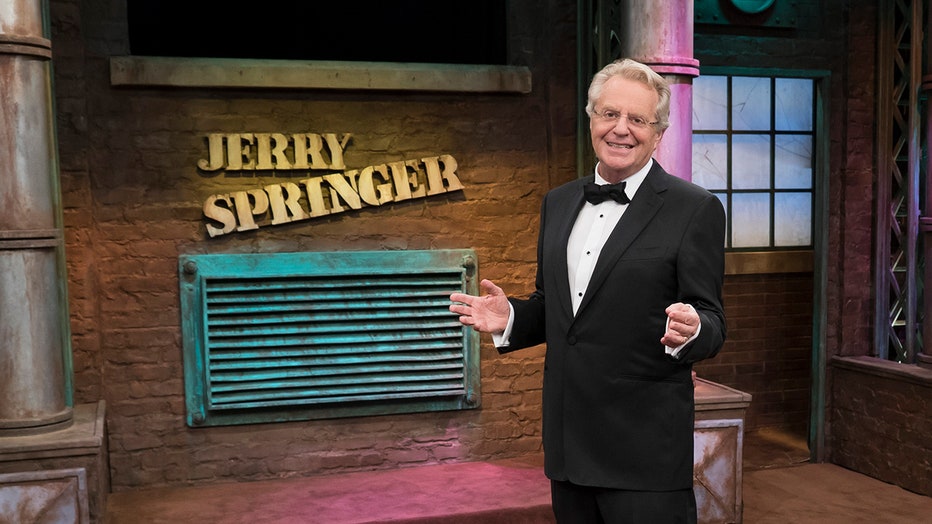 Season 25 -- Pictured: Jerry Springer, 25th Season Spectacular -- (Photo by: Virginia Sherwood/NBCU Photo Bank/NBCUniversal via Getty Images via Getty Images)
"Jerry's ability to connect with people was at the heart of his success in everything he tried whether that was politics, broadcasting or just joking with people on the street who wanted a photo or a word," Jene Galvin, a family spokesperson and friend of Springer's since 1970, said in a statement. "He's irreplaceable and his loss hurts immensely, but memories of his intellect, heart and humor will live on."
RELATED: Jerry Springer, iconic talk show host, dead at 79
Funeral services and a memorial gathering are currently being developed. To remember Jerry, the family asks that in lieu of flowers, people consider following his spirit and make a donation or commit to an act of kindness to someone in need or a worthy advocacy organization.
RELATED: Pancreatic cancer: What you should know about the disease that led to Jerry Springer's death
According to the Mayo Clinic, pancreatic cancer grows in the tissues of a person's pancreas, an organ that is located behind the lower part of a person's stomach, and cancer, according to the Cleveland Clinic's website, occurs when cells within a person mutate and multiply out of control.
There are two types of pancreatic cancer, according to the Cleveland Clinic, with exocrine tumors, or pancreatic cancer that begins in the cells that line the pancreas, making up 90% of all cases. Meanwhile, less than 10% of pancreatic tumors are neuroendocrine tumors, or tumors that originate from specialized cells that link up a person's hormone management system to the nervous system.
This story was reported from Los Angeles. The Associated Press, Kenneth Wong contributed.