Joshua House offers extra help for kids who need it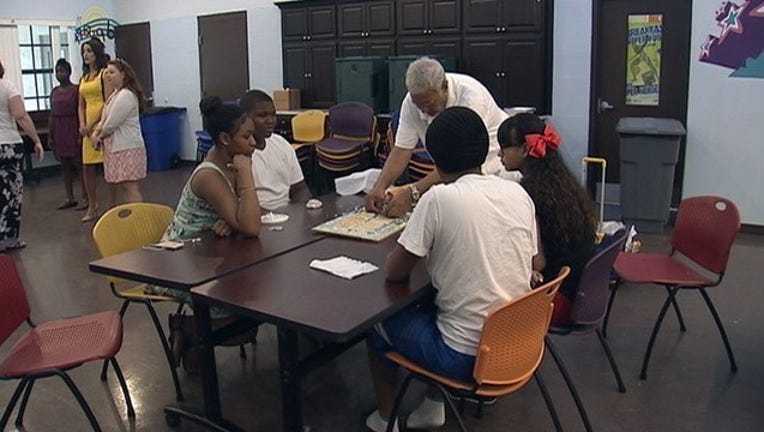 Devin welcomes every visitor that comes to his door with a smile. He's grateful he has a place like the Joshua House to call home.
"We've got XBox 360 and lots of games. It's really fun," said Devin.
Devin is one of 36 boys and girls living in this small therapeutic community. Each resident is in need of a little extra care.
"We have kids that are here for abuse, physical abuse and sexual abuse. We have some kids here for medical neglect," explained Dennis Woods, director of Joshua House.
Whatever their issues may be, Dennis says all children are welcome at Joshua House.  There is always a full staff of therapists on hand and they're prepared to handle even the toughest cases. 
"My purpose in life and my purpose here is to better our children. So when we do see the tough cases that come our way, it makes us feel blessed to be able to work with this population and help them," said Dennis.
Joshua House offers its residents everything from tutoring to counseling and even prepares older teens for life after high school. Nykia, 16, just moved in a few weeks ago and said she is already seeing a change.
"I like it here a lot. It helps me. I feel calm and relaxed and happy," said Nykia.
Dennis has seen a difference in Devin too, and is happy to see him finally coming out of his shell.
"Since he's been here he's been more vocal and socializing more with the boys and girls and staff on campus. And right now he is one of the best kids here on campus so it's a pleasure to have kids like him here," Dennis added.
Whether they stay for three days or three years, Joshua House not just a haven for troubled kids, it's a place that they can call home. 
MORE INFO: http://www.friendsofjoshuahouse.org/