Largo lawyer's disappearance and alleged murder: Timeline of events
LARGO, Fla. - Court documents from investigators provide a disturbing timeline of events in the case of a missing Largo lawyer who is presumed dead – allegedly murdered by a Tarpon Springs doctor. The suspect is a plaintiff in a separate, ongoing civil case, in which the attorney represents the defendants.
Despite investigators not having found the body of Steven Cozzi, Pinellas County plastic surgeon Dr. Tomasz Kosowski has been arrested and charged with first-degree murder for his death.
The following information was pulled from arrest affidavits and search warrants related to the case, detailing the events leading up to and following Cozzi's disappearance and presumed murder.
January 26
Cozzi and Kosowski attended a deposition at the Blanchard Law office suite, which became verbally contentious.
Afterward, Kosowski confronted Cozzi twice, first in the men's restroom outside the office and again before leaving.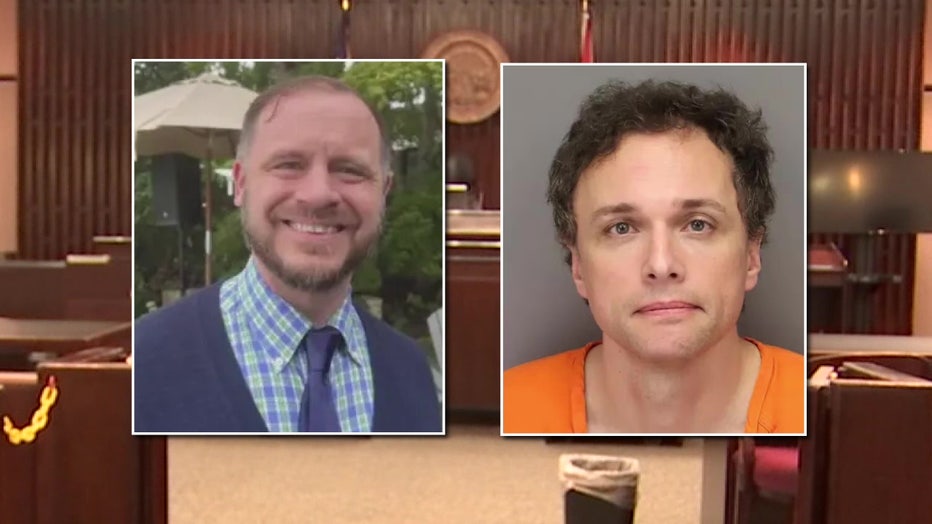 Missing lawyer Steven Cozzi and murder suspect Tomasz Kosowski. 
MORE: Missing Largo lawyer remembered as kind soul while judge denies bond for plastic surgeon arrested for murder
March 14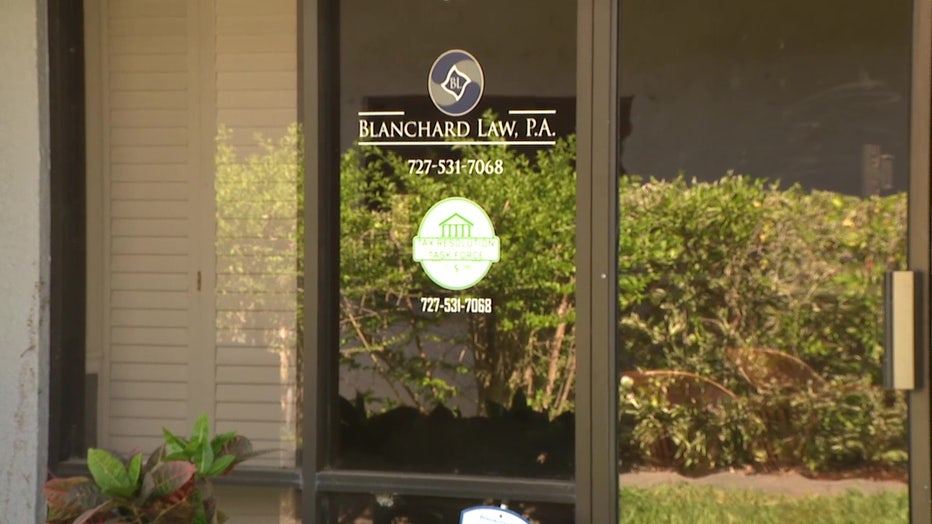 Steven Cozzi disappeared from his office, but was never seen leaving the building. 
An employee with a business adjacent to Blanchard Law reported finding a man hiding in a dark utility closet, which shares an adjoining wall with the communal bathroom near Blanchard Law. 
"The man stated that he was there because of a power outage and walked out of the room," the search warrant stated.
The employee said the man left in a Toyota truck with a yellow license plate, possibly from New Jersey.
March 21
7:51 a.m. Surveillance cameras of Tomasz Kosowski's neighbor captures gray Toyota Tundra leaving the Tarpon Springs neighborhood.
8:32 a.m. A gray Toyota Tundra pulled into the parking lot of Blanchard Law, P.A. in Largo.
8:34 a.m. A man wearing jeans, a long-sleeved white shirt, black gloves, and a backpack walked from the parking lot to the main entrance of the law firm, which is an outside door located between two buildings.
8:37 a.m. Cozzi was seen walking toward the building.
10:22 a.m. A man wearing jeans, a blue short-sleeved shirt, a backpack, and a white surgical mask walked out of the building's main entrance, pulling what appeared to be a small wagon.
10:30 a.m. Cozzi is not present during a teleconference hearing for a civil case involving Kosowski.
Communal bathroom at Blanchard Law covered with apparent fingerprint dust after Attorney Steven Cozzi's disappearance
10:30-11:04 a.m. Kosowski reportedly was on the teleconference hearing.
11:05 a.m. Surveillance video captured the subject moving again. The man repositioned the cart in the parking lot and again went out of view of the camera. He is seen struggling to place the heavy cart into the bed of the truck.
11:15 a.m. The man, now wearing different clothes, walked from the parking lot to the corner of the building and looked toward the main entrance of the law firm before turning around and walking to the parking lot.
11:16 a.m. A gray pickup truck left the parking lot. Police said the red or orange blanket was in the back of the truck.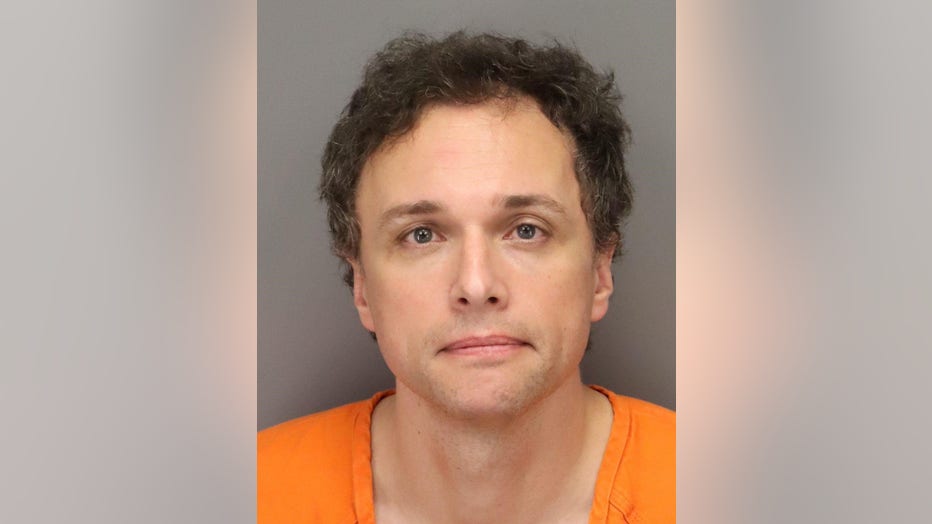 Photo Courtesy: Largo Police Department 
11:24 a.m. PSTA bus video showed a Toyota Tundra with a large orange or red bag or container in the bed of the truck.
MORE: Largo attorney murder: Surveillance captures man exiting law firm pulling large cart; surgeon arrested
11:51 a.m. Footage from a surveillance camera near Kosowski's home captured a Toyota Tundra with an unregistered New Jersey license plate with a similar wagon and orange or red blanket or bag in the truck's bed.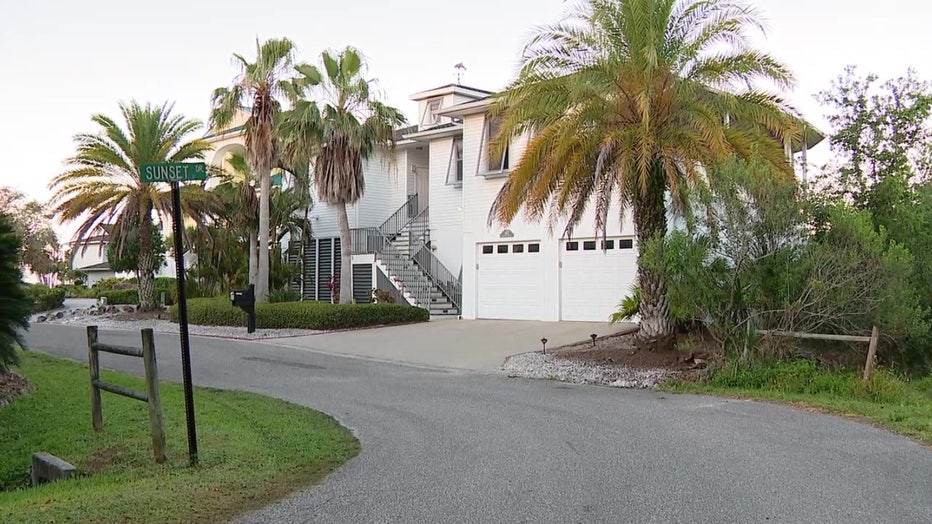 Tomasz Kosowski Dunedin home. 
11:58 a.m. Footage from another nearby home captures the same truck driving in the area.
2:30 p.m. Cozzi is officially listed as a missing person.
4:48 p.m. Surveillance footage from a neighbor's home captures a red Toyota Corolla – owned by Kosowski – leaving the property. The neighbor told investigators the vehicle belonged to her neighbor "Tom."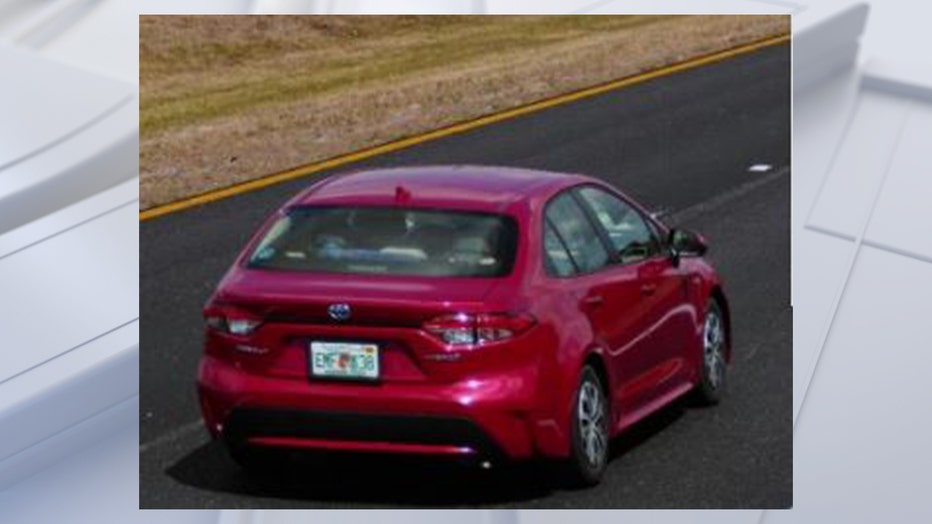 Pictured: The Red Toyota Corolla Tomasz Kosowski was driving when he was arrested in Tarpon Springs. 
4:51 p.m. The red car returns.
4:58 p.m. The red car leaves again.
9:36 p.m. The red car is captured by a license plate reader at 52195 Tamiami Trail East in Ochopee, a four-hour drive south of Tarpon Springs.
March 23
Investigators search the home of Tomasz Kosowski, where they find the Tundra and possible blood in the truck bed and on the floor.
March 25
Kosowski was arrested during a traffic stop in Pinellas County, driving his red Toyota Corolla. A search of the vehicle revealed dozens of items, including 3 firearms, sedatives, gloves, a ballistic vest, two phones, and $280,000 cash.
Read the full arrest affidavit here
March 26
Tomasz Kosowski is charged with first-degree murder.
March 27
A judge denies bond for Kosowski.
March 28
A judge grants a temporary risk protection order on Kosowski, ordering him to turn over his firearms and ammunition; 100 rifles and 100 handguns and 1,000 rounds of ammunition for each firearm.
April 5
At a scheduled 11 a.m. hearing, a judge will decide if the risk protection order against Kosowski will be made permanent.