Missing Largo lawyer remembered as kind soul while judge denies bond for plastic surgeon arrested for murder
ST. PETERSBURG, Fla. - On Wednesday, the St. Petersburg Bar Association is holding a moment of silence for Largo attorney Steven Cozzi at 5:30 p.m. in front of the courthouse in St. Petersburg.
Cozzi disappeared from his office at Blanchard Law last Tuesday, but police said he was never seen leaving the building and he left his keys, wallet and phone behind. Police charged Tarpon Springs plastic surgeon Dr. Tomasz Kosowski with first-degree murder in Cozzi's death, but said they're still searching for Cozzi's body.
The Largo Police Department released a picture of Toyota Corolla Kosowski was driving when he was arrested in Tarpon Springs. Miami-Dade police said he was driving the same car in their area between March 21-26. Investigators are asking anyone with information to come forward.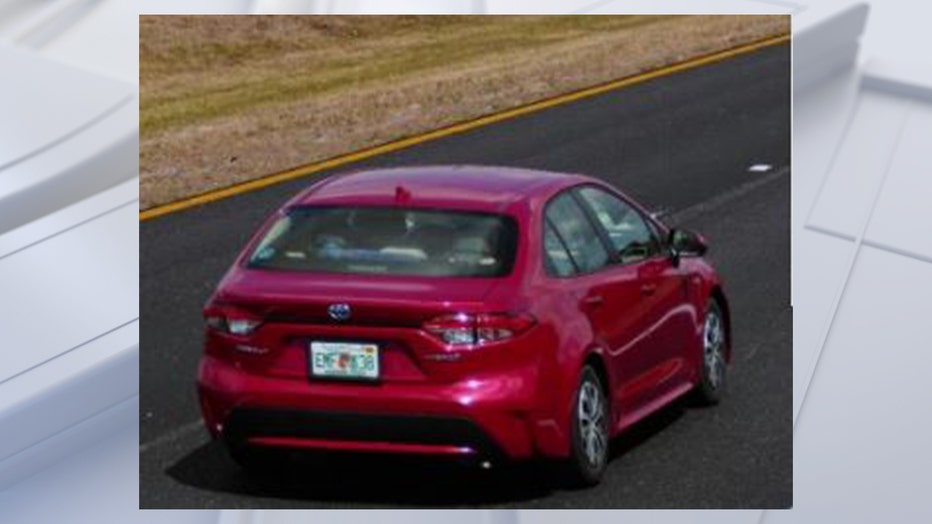 Pictured: The Red Toyota Corolla Tomasz Kosowski was driving when he was arrested in Tarpon Springs. 
Kosowski currently sits in jail without bond. At his first appearance Monday, the judge said she found probable cause based on the information released in an arrest affidavit Monday. Kosowski appeared before the judge through a video conference from the jail. He had his arms crossed for most of his first appearance.
Court documents obtained by FOX 13 on Tuesday show Kosowski entered a not guilty plea. 
Cozzi's colleagues, including his boss, Jake Blanchard, were in the courtroom for the first appearance. Blanchard said Cozzi was like his little brother, that he was kind to everyone and he doesn't know why anyone would want to hurt Cozzi.
READ: 'It angers me': Polk County Sheriff Grady Judd talks security after Nashville school shooting
According to the affidavit, cameras at the firm Cozzi worked at show a man wearing gloves, carrying a large box and backpack walking into the firm Tuesday morning minutes before Cozzi arrived. About two hours later, that man is seen leaving the building in different clothes pulling a cart and struggling to load it onto the bed of a truck.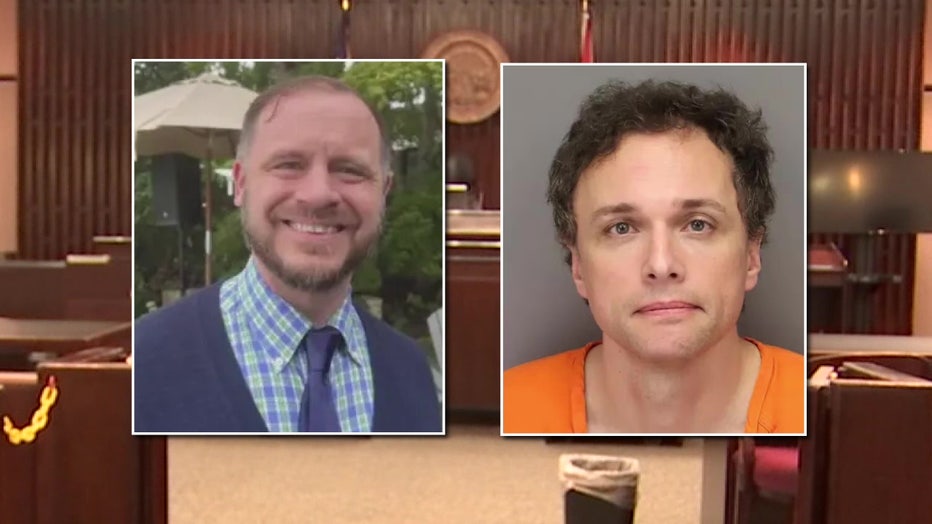 Missing lawyer Steven Cozzi and murder suspect Tomasz Kosowski. 
Investigators said they found a large amount of blood in the firm's bathroom, in Kosowski's home and in the truck seen at the scene that police found in his garage. Police pulled Kosowski over in a different car Saturday on his way back to Pinellas County. He left town the day Cozzi went missing and his car was seen in Miami, the affidavit said.
READ: TPD: Man, teen arrested after opening fire on Tampa police
Officers found a ballistic vest with a lot of blood on it, a bag with masks, a taser, brass knuckles, duct tape and sedatives with syringes in that car.
Attorney Anthony Rickman, who's not affiliated with the case, said despite investigators not finding Cozzi's body, there's an overwhelming amount of evidence for police to charge Kosowski with first-degree murder.
"When you put together all the evidence circumstantially, even though there is no body in this case, it appears on its face right now that there is a strong case for premeditated first-degree murder against this defendant," Rickman said.
According to court records, Kosowski sued his old employer in 2019 and Cozzi's firm is representing some of the defendants. The affidavit said Cozzi missed a virtual court hearing with the suspect the morning he went missing, but Kosowski did call into that hearing.
READ: Arrest made in stabbing murder of St. Petersburg woman
Kosowski's attorney said Monday his client is presumed innocent.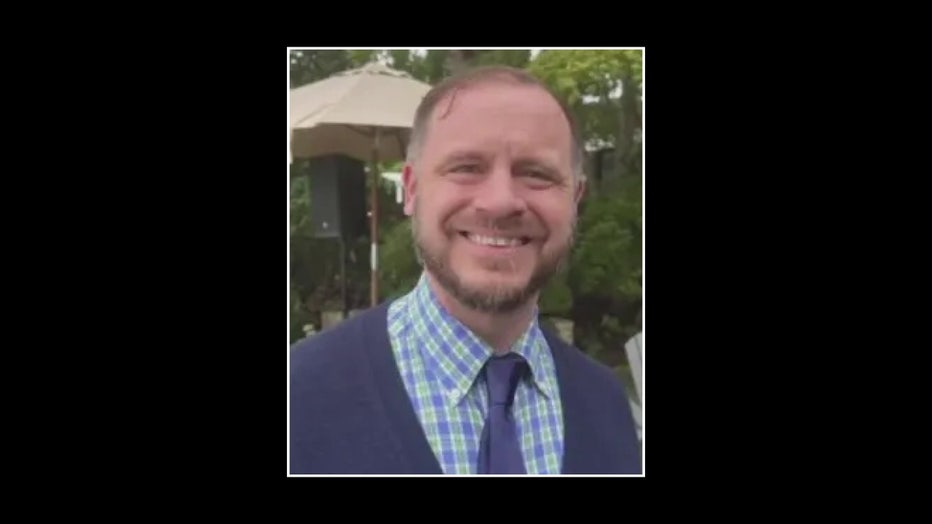 Missing lawyer Steven Cozzi courtesy of the Largo Police Department. 
"Keep an open mind," Bjorn Brunvand, Kosowski's attorney said. "These are very, very serious charges. He is presumed innocent as he's currently sitting in jail. We're conducting our own investigation and as it develops, we'll try to keep you updated, but keep an open mind and keep in mind that he's a doctor and he's presumed innocent despite the nature of the charges," Brunvand said.
READ: Former Polk County deputy falsified time cards to collect thousands of dollars in overtime pay
Close friends and colleagues of Steven Cozzi are still trying to wrap their heads around his disappearance.
"They are here today and then gone. And you grapple with that," Melissa Byers – the Executive Director of the St. Petersburg Bar Association, said. "How did we get here. Sitting here today with you, doing something we did not expect."
Byers says Cozzi was a devoted, longtime member of the St. Petersburg Bar Association. She says he was always dedicating his free time to joining committees with the association and serving the community.
"What I love so much about Steve is he shared himself," Byers said. "We walked away, sometime you network but you don't know much about the person. We knew Steve."
Byers says some of her fondest memories of Cozzi come from outside the courtroom.
"He was a runner, a biker. He loved horror movies. He loved bowties," Byers said. "So he was just a wonderful person in that he would open himself up in those conversations, so you got to know him when you spent time with him, and then when you walked away, he always had a witty comment."
Friends say Cozzi was more like family to them than a colleague.
"I wouldn't describe Steve as a lawyer," Hutch Pinder, the President of the St. Petersburg Bar Association, said. "That's not the first thing that comes to mind. That's what he is. That's his title, that was his profession, how he earned his living. But you walk into a room with Steve, there's a big smile. He's very genuine."
Friends and family are left with many answered questions surrounding his disappearance.
"He was a person. I think when we see headlines, we all pause and we can't imagine facing that," Byers said. "And when you do, you just stop and you just wish everyone would know, this was a light and a heart and a person."
They describe Cozzi as a genuine person, who made everyone he talked to feel like they mattered.
"Unassuming, kind, greet you with a smile, and when you walk away from the conversation with Steve, you would walk away with a smile on your face," Pinder said.
The St. Petersburg Bar Association posted on its Facebook page Monday that its members and leadership are "devastated and deeply saddened to learn of the news of fellow bar member, Steve Cozzi. Steve was an energetic, engaged member of the St. Petersburg Bar Association (SPBA) and our legal community. He was a valued leader within the SPBA serving as both the Diversity Committee Chair and a member of the Paraclete Magazine Committee. Always quick with a joke or an uplifting smile, his presence was dynamic, energetic, and delightful. We continue to pray for all those who were close to Steve – both personally and professionally. Steve, through his presence and endeavors, contributed to the betterment of our legal profession and the St. Pete Bar. We will miss him dearly."
The moment of silence Wednesday will be at 545 1st Avenue North. The Association said those at the moment of silence are invited to meet at Trophy Fish following the gathering. It also posted a fundraiser for Cozzi's family.