Lift Adventure Park in Hudson gives people chance to get out of the heat
HUDSON, Fla. - For Florida's endless summer, water is an essential part of beating the heat. Tucked away in Hudson is a unique water park that offers more than just a casual dip in a lake. 
"Lift Adventure Park is basically a theme park that is all on the water," said Zoe Murray.
Murray is a supervisor at the park and shared about what visitors can find there. 
"We offer wakeboarding, we offer the Aqua Park that's like an obstacle course on the water, and then we have Aqua Chimp which is a ropes course," Murray said.
The activities are what set this venue apart from just another day at the beach.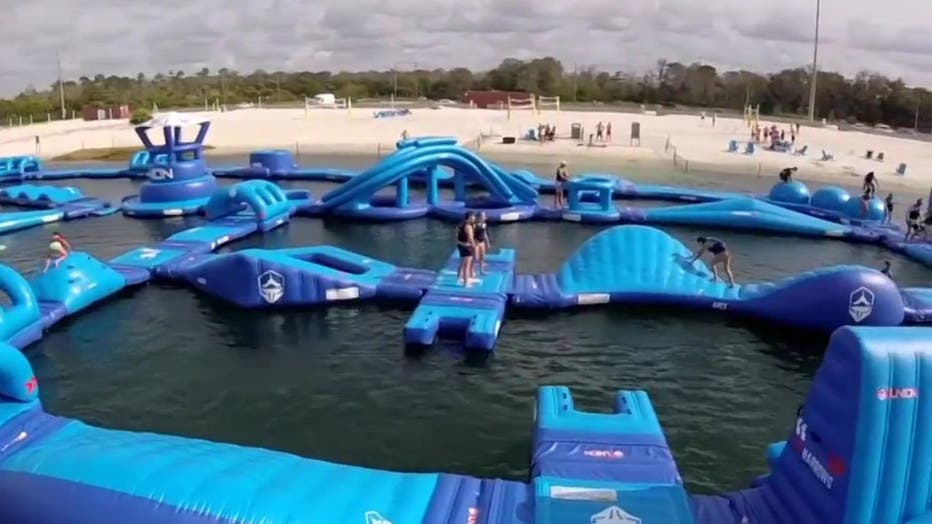 "Our wakeboarding is so much fun, it's like wakeboarding behind a boat, but it's on a cable system," said Murray. "[And] the Aqua Park is a lot like a slippery obstacle course." 
The obstacle course is complete with water slides and floatation fun that makes for great on the water activity for kids and adults alike.
Then there is the Aqua Chimp. Their best description of it is that it's a ropes course like you'd find in the woods.
"This one's really special because you don't get harnessed in to anything, it's all above the water. If you fall, you fall in the water, and you can get back up," said Murray.
What it looks like is a cross between an old school jungle gym and the obstacles on "American Ninja Warrior," but with the safety of knowing that you're ok to fall off.
Really, the impact that Murray says that the park is looking for is for their visitors to feel connected, "Ultimately what I want people to experience when they come to Lift Adventure park is the community."
"This really is a great place to take a group," she shared, "It's the best kept secret of Hudson!"
To learn more about Lift Adventure Park, click here.