Limited release 'Golden Girls' cereal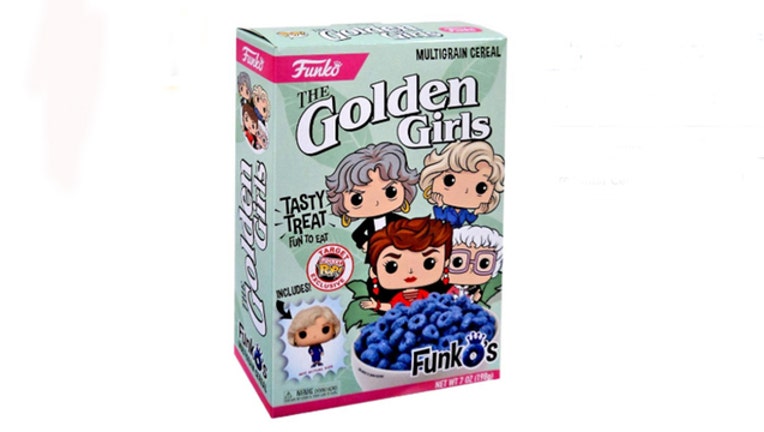 article
NEW YORK (FOX5NY) - How would you like to enjoy a bowl of Golden Girls for breakfast?  You can if you're one of the lucky ones able to find a box of The Golden Girls "Tasty Treat" cereal that have gone on sale.
The cereal is blue, naturally in honor of the "blue hair" characters Sophia, Rose, Blanche and Dorothy!
The company FunkO's is behind the launch.  The 7 ounce boxes of cereal are being sold exclusively at Target.
They come with a miniature figure of one of the characters of the beloved show.  If you just want the characters, you can order them through Walmart.
The food site Delish says that shoppers have spotted the cereal on both the food area of the store and the toy area, depending on how they are stocked locally.
They have already popped up on resale sites for as much as $99 a box.  There is no word how many boxes were produced or how long they will be available.