Love is in the air for Sarasota Couple celebrating 67 years of marriage
SARASOTA, Fla. - Love has been in the air for a long time for a Sarasota couple celebrating more than 65 years of wedding bliss. 
Mary and Jim Palmer are 87 and 94 years old and have been married for 67 years. They now live at the Brookdale Palmer Ranch Senior Living Community in Sarasota. 
The couple first met when Mary was helping out a friend who owned a tailor shop.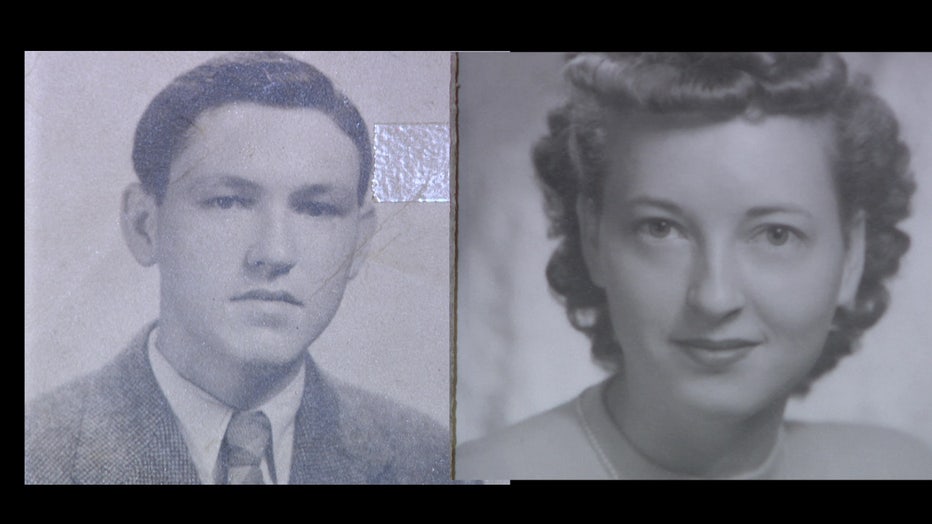 WHAT'S RIGHT: Executive director for local literacy program finds passion for helping children succeed, learn to read
"Jim walked in that day, and he had some cleaning that he had in the back room," Mary said.
Jim was so smitten by Mary, he did a little detective work when she wasn't looking. 
"He said he looked at my billfold while I was in the other room to see what my name was," Mary said.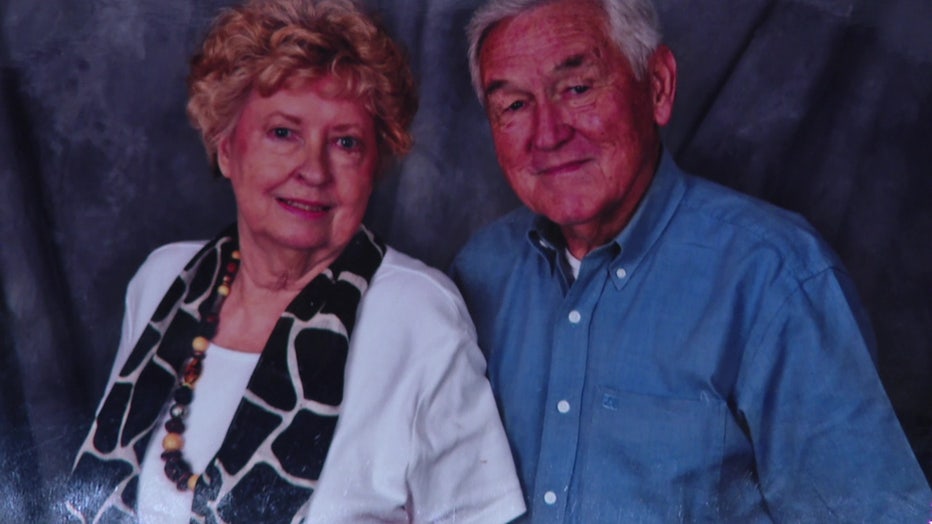 And when he left to get into his car, Mary looked out the window. 
MORE: Bay Area organization gives away free prom dresses to high school students in need
"I thought, 'Gee, that's the kind of man a woman would marry,'" Mary explained. 
The two met up again through friends and after dating for a few years, they got married in 1956. Jim went on to get his Masters and a Ph.D. in Geology. 
"We did a lot of things together," said Mary. "We traveled a lot together, because he was a traveling man, and he liked to travel. So we went to Europe, and we went to England, and we went to several states."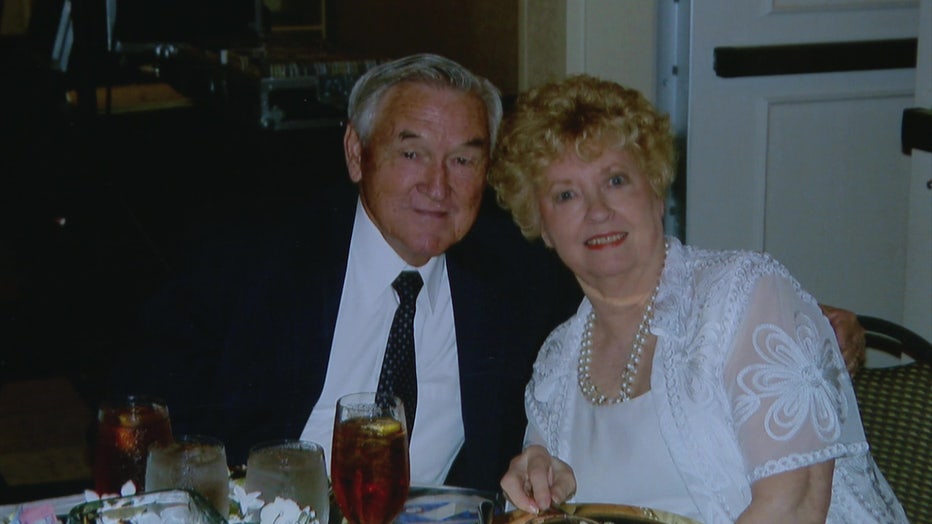 On Valentine's Day, Jim always wrote this special message to Mary in the card he gave her: "No other love for me but yours - no other life but ours together." 
"He always did give me a Valentine. But since we are the age we are, we have just kind of. Oh, save your money," said Mary. "Jim is more of a romantic type than I am." 
PREVIOUS: Rapper with autism hopes to inspire inclusion with music video
Their magnetism to each other came naturally, but what's their secret to lasting? 
"I think listening to each other, I think a lot of people don't listen to each other," Mary said.