Bay Area organization gives away free prom dresses to high school students in need
TAMPA, Fla. - High school proms are just around the corner, which can make for an expensive evening, but a Bay Area organization is helping parents cut down on costs. 
Brianna Townsend is excited about looking for a dress for her high school prom. 
"I think the selection is nice," Townsend shared. "They're really pretty. We weren't expecting this at all so I know it's a blessing for people who come here they can find a dress right away."
The dresses are free thanks to Stephanie Brown. She started Gowns for Girls, a grass-root organization that provides free dresses to high school girls.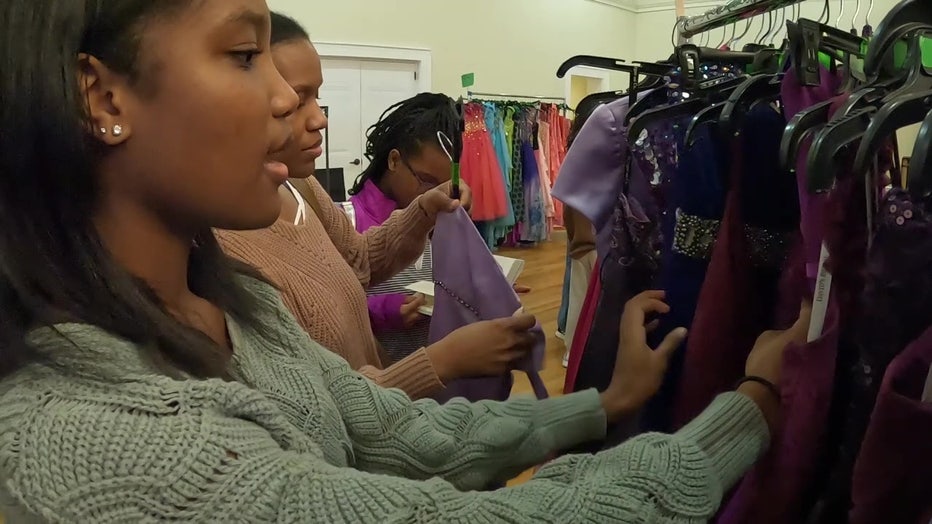 Teen searches for prom dress at Gowns for Girls. 
"Gowns for Girls is a nonprofit that dedicates all of its time and energy to giving back to the community so girls in need can have dresses for proms and homecomings or whatever special occasions they have in high school," Brown said. 
PREVIOUS: Bay Area middle school teacher gives girls free gowns for school dances
Due to the coronavirus pandemic, this is its first full year.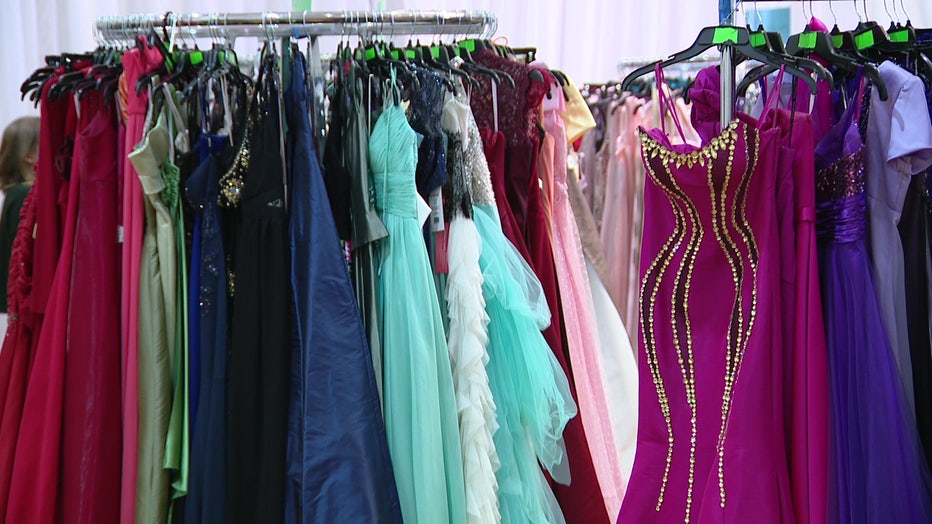 Gowns for Girls has dress in a variety of sizes, colors and styles. 
"We started in 2020 and COVID shut us down and we had a hard time getting back up and running," said Brown. "But this year we were able to do a full homecoming giveaway and now prom giveaway." 
Her organization has collected more than 1300 dresses from the community to give away to high schoolers going to prom or any other special event.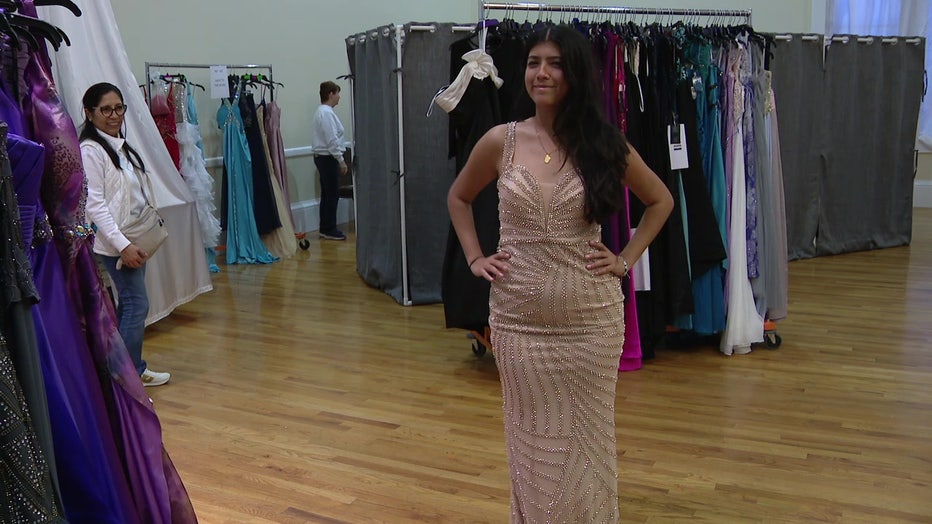 Teen tries on a dress at Gowns for Girls. 
"You name it. We have the dress. We have Princess Cinderella-style with all the tools and the bling. We've got sleek and simple, sophisticated. Every type of dress is here, from extra-small to extra-large," Brown added. 
PREVIOUS: Teacher starts organization to give prom dresses to girls who need them
Brown says those who are hesitant to visit Gowns for Girls shouldn't worry.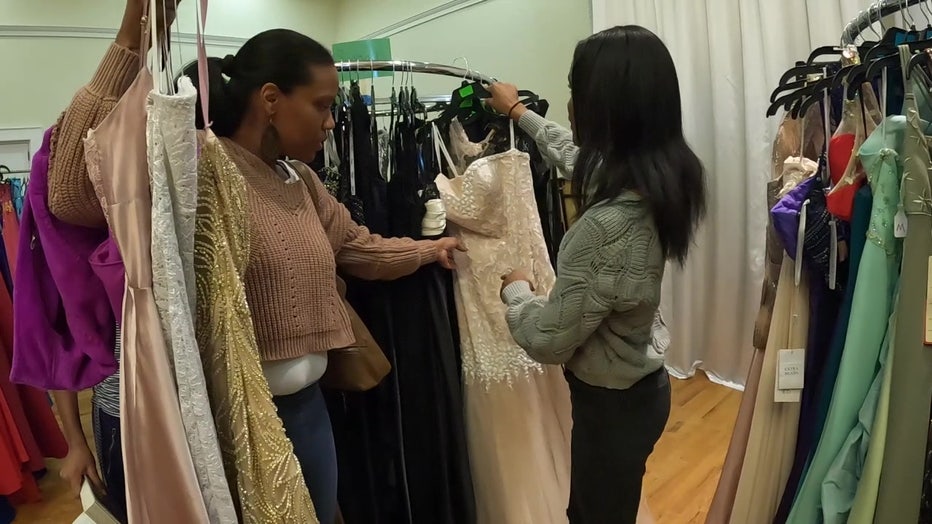 Woman helps teen pick out a formal dress at Gowns for Girls. 
"We go through our entire inventory to make sure everything is clean and in great shape. And we put out the absolute best for the girls," she explained. 
For Brown, it's about making the girls feel special.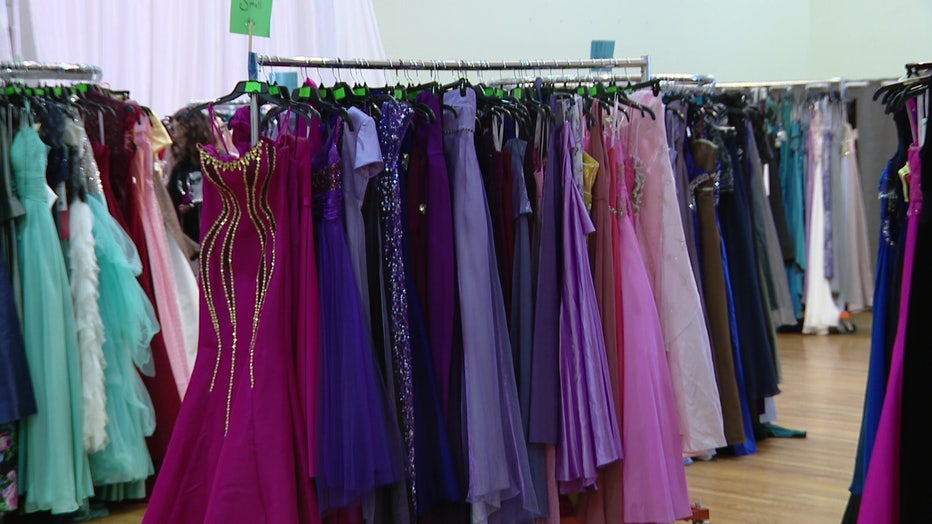 Gowns for Girls gives high school students free special occasion dresses. 
"Probably the best part is knowing that we are helping some young person have a memory that's going to last a lifetime. How many times you really get to feel and be a princess and you could do it all for free here," she said. 
Brown says the organization has plenty of dresses to go around to provide a very special dress on a very special occasion in the lives of young women.
For more information on Gowns for Girls, e-mail GownsforGirls.info@gmail.com