Executive director for local literacy program finds passion for helping children succeed, learn to read
SULPHUR SPRINGS, Fla. - A woman found her passion helping children succeed by making sure they know how to read. It's a passion that led her to her dream job. 
Gig Moise, the executive director of Parents and Children Advance Together Literacy Ministries (PCAT), loves seeing the students learning and believing in themselves. 
The nonprofit organization is an after-school reading comprehension program that is primarily for Kindergarten through second grade students at risk of failing.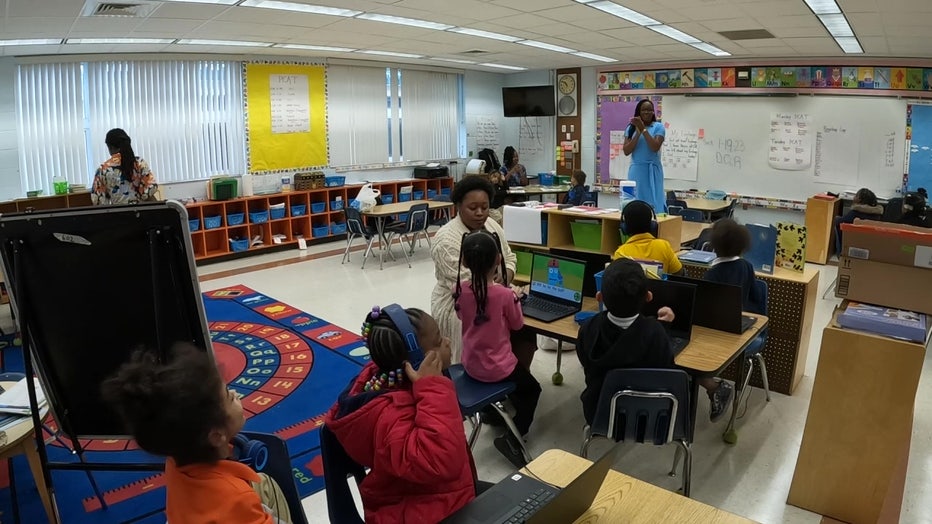 WHAT'S RIGHT: Bay Area organization gives away free prom dresses to high school students in need
"They need it in every area of your life to be successful. So regardless, if the students decide to go to university or they decide to go to technical college, whatever career path or job path that they take," Moise said. 
Moise learned the importance of reading as a child of Haitian immigrants. 
"My father was a very hard worker. Very hard worker, and so was my mom. My mom was a schoolteacher back in Haiti and then a principal. So she always believed in the power of education, as did my father," she said. 
Her parents' hard work paid off. She graduated college from Florida Atlantic University with a degree in public management. 
MORE: Rapper with autism hopes to inspire inclusion with music video
"I started actually in marketing. I started in college interning and working at a direct marketing services group. I was a supervisor there," Moise explained. 
She left there and went to work for law enforcement.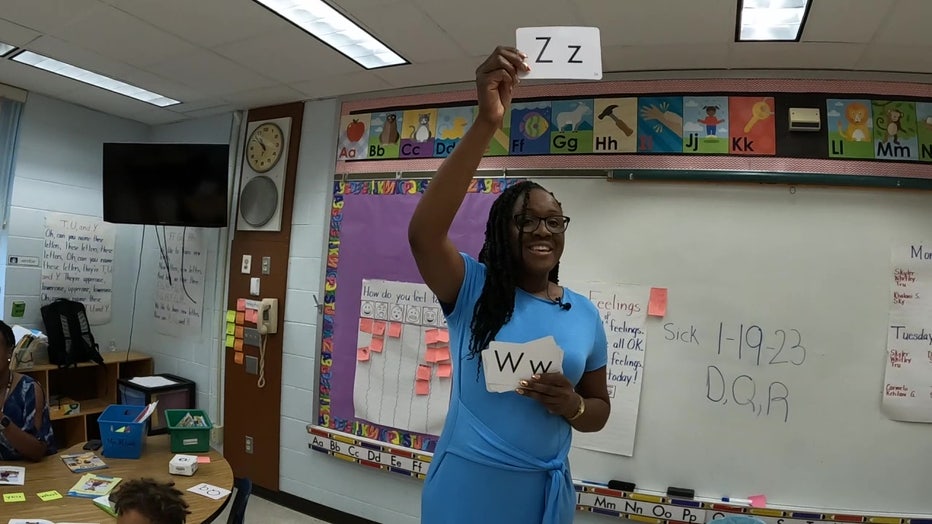 "The Florida Atlantic Police Department and Dispatch for some years and just pretty much stayed in the corporate arena and then transition to education, but higher education, college and university setting," Moise said. 
She left the corporate world for 12 years to do ministry work in church administration and finance. But, something was missing, so she started volunteering for the literacy program at Sulphur Springs.  
"I've always wanted to give back. And so the opportunity arose for me to begin to work with parents and children, advance together literacy. And I thought it was temporary," Moise said. "I was coming just to help them administratively and set some things up. But it's been seven years and now as the executive director."
PREVIOUS: Tampa Bay businesses come together to offer scholarships to local arts students 
She hopes to set up her students up for success. 
"At the end of the day, if we change the student lives, if we allow them to believe in themselves, if they've learned, if they progress, I feel that we've been successful," Moise said. 
Moise's goal is to continue to expand and to continue to serve students in areas needed throughout the county.