MISSING: Kissimmee girl, 14, last seen three weeks ago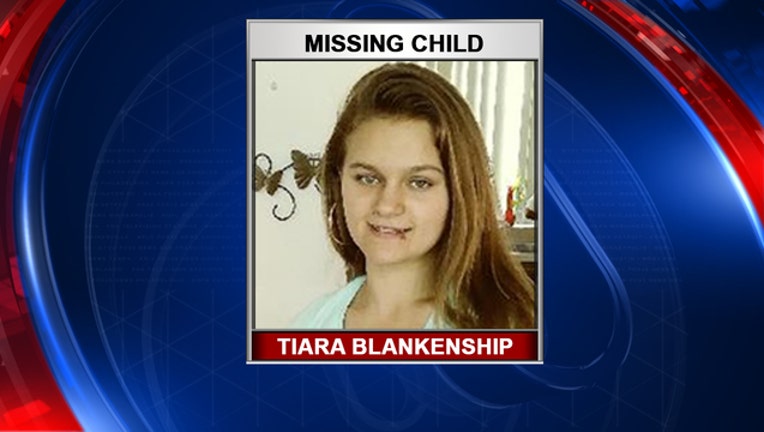 KISSIMMEE, Fla. (FOX 13) - A statewide alert has been issued for a missing 14-year-old girl from Kissimmee, Florida. 
The Florida Department of Law Enforcement and officials from Osceola County are searching for Tiara Blankenship, saying she has been missing since August 6. She was last seen in the 4900 block of Dunmore Lane. 
She is described as a white female, with brown hair and green eyes. She is 5 feet tall and weighs 130 pounds.
Osceola County deputies said it is the second time Tiara. According to FOX 35, on the morning of July 17, Tiara was not at home, and her mother's blue 2015 Kia Optima was missing, along with the car keys. According to a Facebook post by Osceola County Sheriff's Office, she was found on July 22. 
Deputies said that although she has a history of running away, they are worried she might be in danger. Officials said she has no known medical conditions.
Anyone with information on Tiara's whereabouts are asked to call Osceola County Sheriff's Office at (407) 348-2222 or dial 911.