'Mosquito's worst enemy' fish free in Hillsborough Co.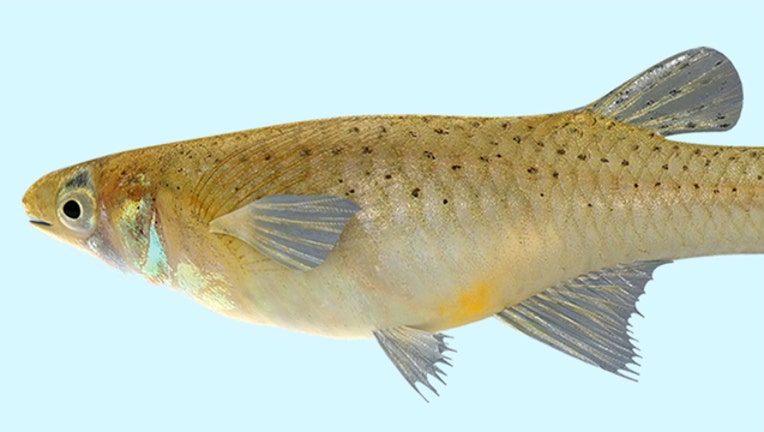 article
TAMPA (FOX 13) - A tiny fish whose favorite food is mosquito larvae will be free for some Hillsborough County residents throughout the summer. 
The fish - gambusia affinis or the western mosquitofish - will be available at community events from county Mosquito Control. 
County officials say the fish eat mosquito hatchlings before they turn into adults, helping control the insects which can carry West Nile virus, Eastern equine encephalitis, St. Louis encephalitis, and Zika. 
The fish are 2½-inches and live in fresh water. They are native to the area and are an effective, natural way to control mosquitoes in backyard ponds, birdbaths, fountains, animal troughs, unused swimming pools, and other standing water. 
The county says you don't have to feed the fish and they don't need much care, other than protecting them from pesticide sprays, chlorine, and other chemicals. The fish do not lay eggs and don't need a special environment for breeding.
Anyone living in unincorporated Hillsborough County, Tampa, Temple Terrace, Plant City, and at MacDill Air Force Base may bring a photo ID with current address to get the fish, while supplies last.  Find an event near you onthe county's website, http://www.hillsboroughcounty.org/en/search?q=fight+with+fish&n=0&o=&h=&t=events&r=10