'Neon Nights' helps shine light on mental health at UT's campus
TAMPA, Fla. - The University of Tampa hosted Neon Nights for the first time on campus Thursday evening. It was a benefit that encouraged students to glow for mental health. 
The fundraiser supported The Jed Foundation, which is a national non-profit aimed at protecting emotional health and preventing suicides for teens and young adults, organizers said. 
During the event, students got to participate in a colorful parade to light up the campus with volunteers and sponsors stationed at "Glow Zones" to distribute neon-colored swag.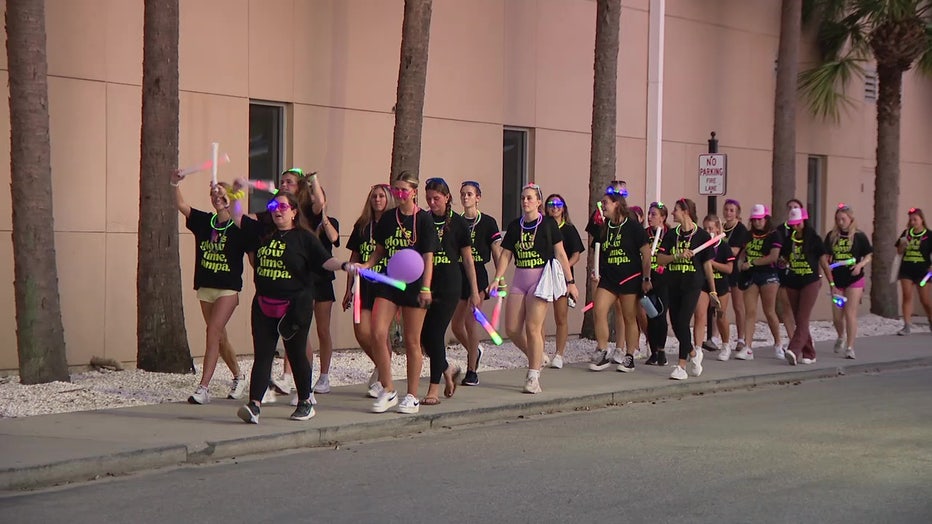 Organizers said there was also a dance party with a DJ and black lights to ensure each of the students shined. 
According to the non-profit, suicide is the third leading cause of death among people aged 10-24 in Florida, but jumps to second among those ages 10-34 nationwide. 
Funds raised during the event are going toward Jed's mission to continue to equip more young people to help themselves, support one another and overcome mental health challenges. 
For more information or to donate, visit neonnights.org.