New Life Village adds more homes for foster families as it celebrates 10th anniversary
TAMPA, Fla. - A Bay Area organization that helps foster children and their families is celebrating a milestone anniversary by increasing its housing capacity. 
The Broome family is one of 16 that recently moved into New Life Village. It's a one-of-a-kind safe haven to support families who are raising foster children, making sure the families can stay together.  
"We are a community of about 180 residents, and everyone who lives here is preventing children from going into foster care or helping remove them from foster care," Mariah Hayden, executive director of New Life Village explained.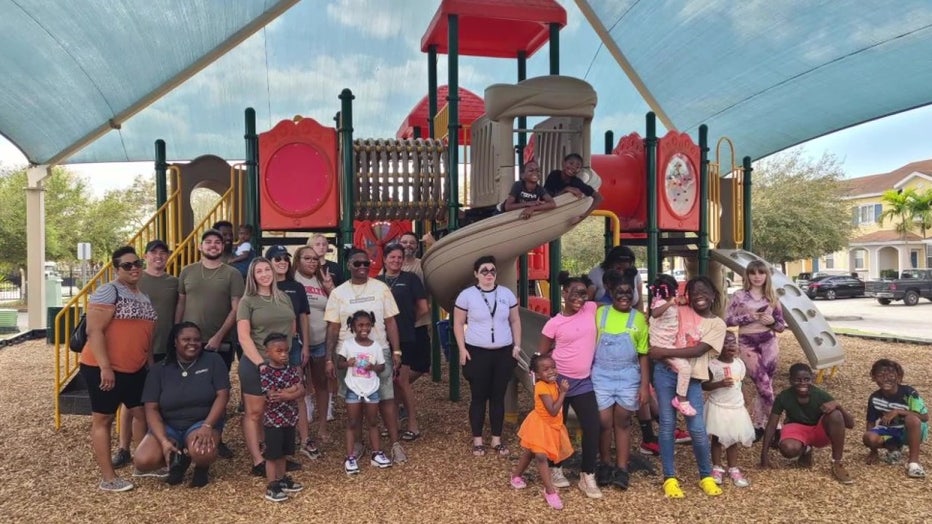 New Life Village is a place where families who are raising foster children can stay together. 
The Broome family is grateful for the community. 
"They have been nothing but a blessing to me and my family," shared Josie Broome. "Seriously, like, we have six kids. I work and my wife has to stay home to care for two of the kids." 
PREVIOUS: Bay Area organization expands foster family village
New Life Village was founded by Sister Claire 10 years ago.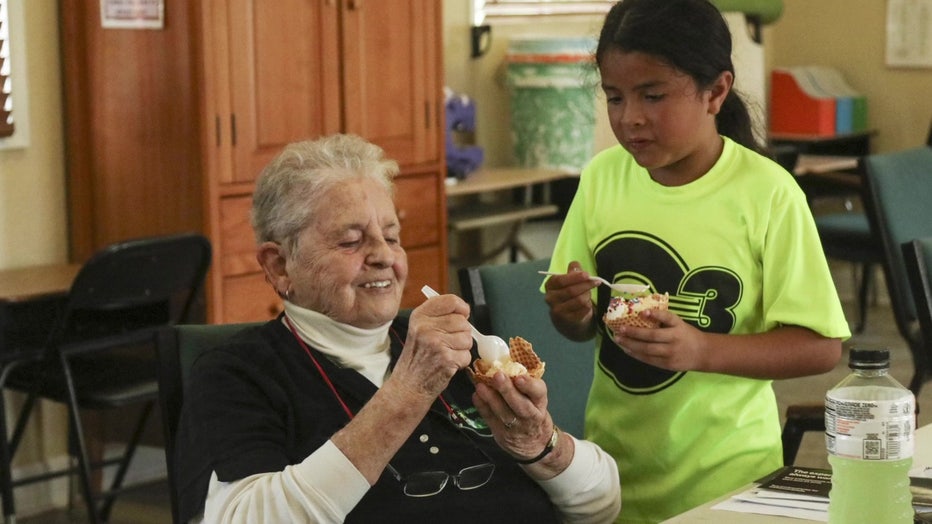 New Life Village was founded by Sister Claire ten years ago. 
She wanted to create a place that offers support for families adopting children out of foster care. In celebration of its decade milestone, New Life Village just added 16 new townhouses for a total of 32. 
"This new development helps us with children because, what we're trying to do with children, is bring them to permanency, which means they're not moving around anymore," Hayden added. 
PREVIOUS: Florida program aimed at keeping kids out of foster care, helping families stay together
It's a steady place where the children can feel safe and secure.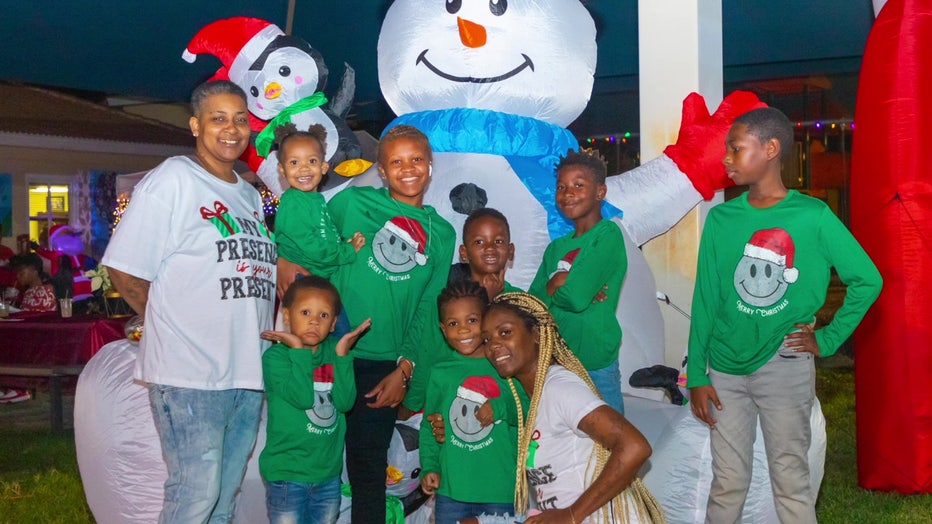 "They're not moving from foster home to foster home," explained Hayden. "They know who is going to be adopting them or who they're going to be living with forever." 
Josie Broome says the staff has been a big help in the children's development. 
RELATED: Adopted foster children and their families find stable environment at village created by Tampa nun
"Listen, the staff is wonderful. I don't care what time of day it is we call. They come in and like, I mean, I appreciate them so much," she said.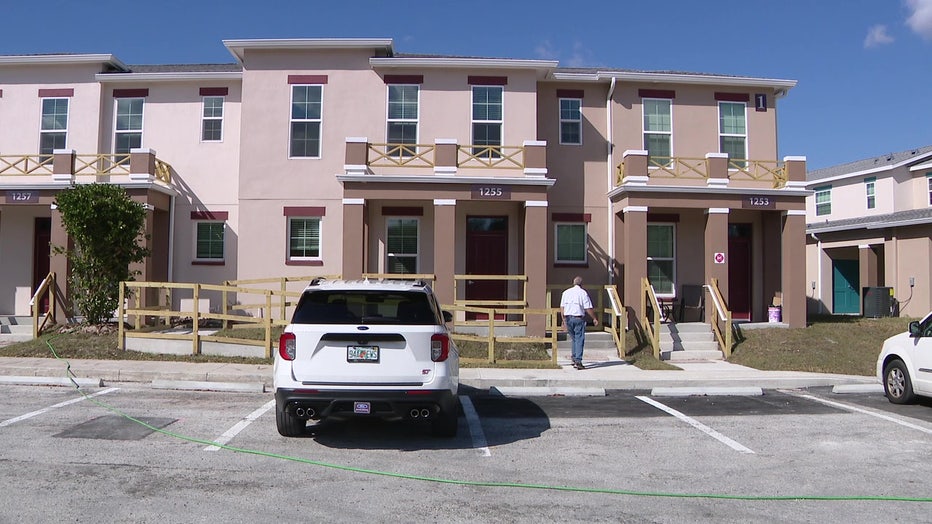 Sixteen new townhomes have been built at New Life Village. 
And she enjoys showing her appreciation. 
"Every chance I get, I'll throw them a lunch light, and I appreciate you guys," said Josie Broome. "They don't know how much. This is a lot, you know, to deal with, but they have been a big help."
RELATED Special organization brings the birthday party – and smiles – to children
Helping guide foster children and their families in the right direction.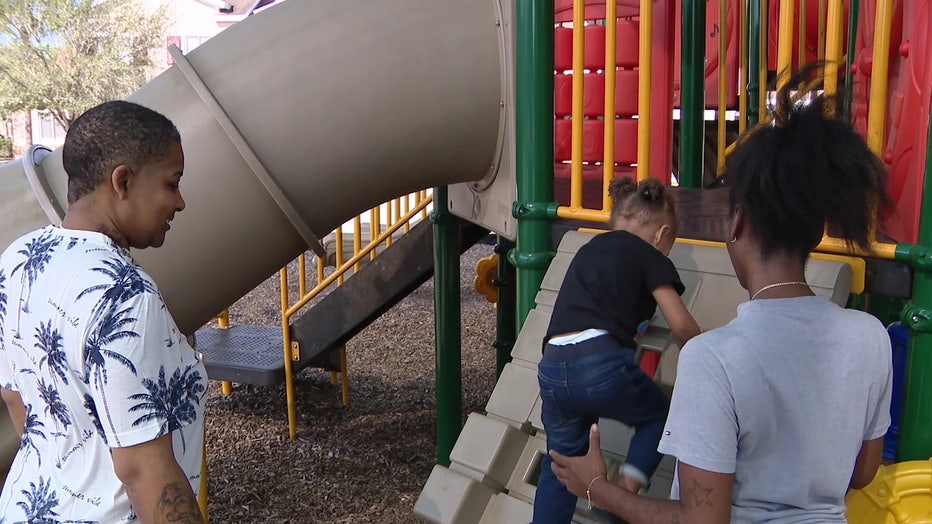 Broome family plays on the playground. 
Florida is third in the US with more than 22,000 children in foster care. Hillsborough County leads the state with more than 2,000 kids in the foster care system.  
Click here to learn more about New Life Village.