Construction begins on refrigerated warehouse in Tampa that will save money on groceries
TAMPA, Fla. - With Tampa's new hotels and towers getting all the attention, it's easy to overlook the industrial warehouses that keep life in Tampa moving forward. 
On Tuesday, developers broke ground on a 109,000 square foot, state-of-the-art refrigerated warehouse facility. It's less than a 10-minute truck drive from Port Tampa Bay.
"In terms of supply chain, it increases capacity which is always a good thing," said Karl Strauch, the vice president of marketing at Port Tampa Bay. 
READ: Florida governor considering bill that could lead to more robocalls
As the region continues to see skyrocketing growth, distribution centers like this one become even more important. Products arriving here will be only a drive away from your local store shelf.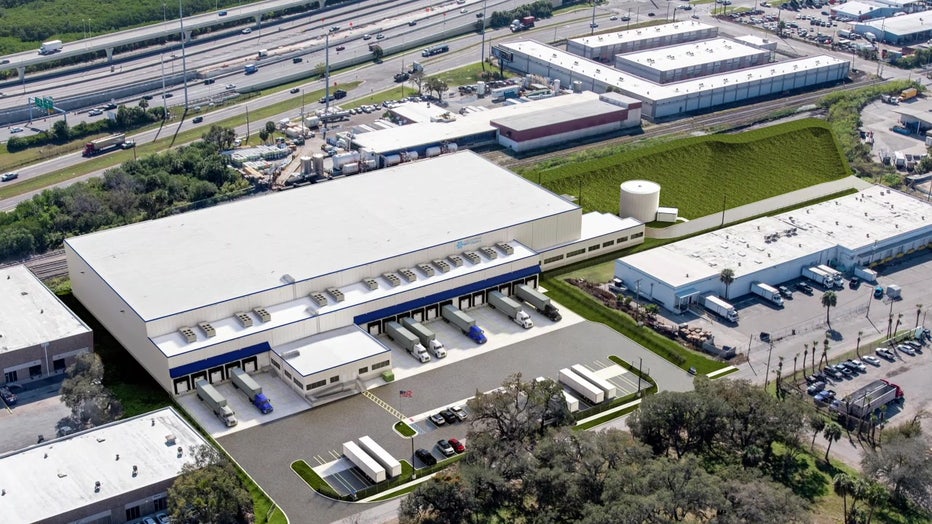 "Anything you can find in a frozen section of a grocery store you can imagine," said John Tippmann III of the Tippmann Group. "This being a last mile distribution center, it's going to drive up the need."
Its centralized location may have another benefit as well, one you'll feel in your pocketbook.
"Anytime you're providing more supply chain capacity and bringing in more services simultaneously and the prices will go down," said Strauch. 
The facility is expected to be completed in early 2024.