St. Pete motorcyclist killed after colliding with SUV, struck by semi-truck on Skyway Bridge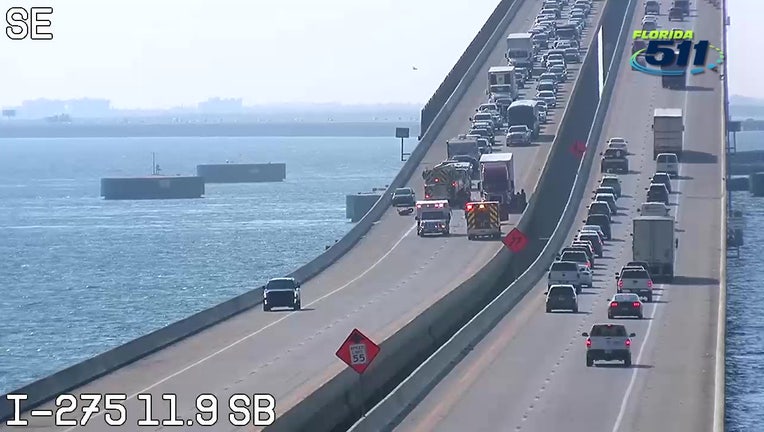 article
ST. PETERSBURG, Fla. - Florida troopers said a St. Petersburg man on a motorcycle was killed following a crash on the Skyway Bridge.
According to investigators, three vehicles, including the motorcyclist, were traveling north in the inside lane of the bridge. The driver of an SUV slowed down for traffic, but the 50-year-old motorcyclist "failed to slow" and collided with the back of the vehicle.
The Florida Highway Patrol reports that the rider separated from the motorcycle and was run over by a tractor-trailer.
The St. Pete man was taken to a hospital where he passed away. FHP did not identify him in a press release.
READ: Driver dead after crash on Selmon Expressway ramp near apartment complex