Obama takes his final State Of Union to YouTube, Snapchat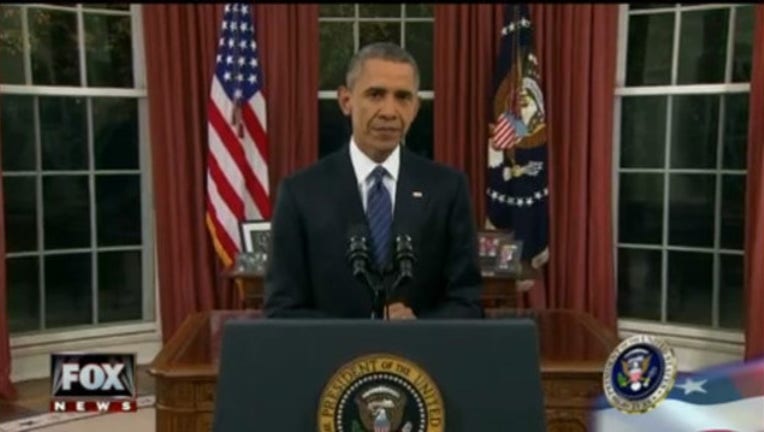 article
WASHINGTON, D.C. (FOX 11 / AP) - Wired up, and ready to go.
President Barack Obama is trying to offset dwindling viewership of the State of the Union by pushing Tuesday's address further into cyberspace, hoping to reach Americans increasingly glued to their smartphones and other digital devices. Name your favorite social media site, and chances are the White House is already plugged in.
The latest innovation ahead of Obama's final State of the Union came by way of Snapchat, where users can share photos and short video clips. The White House debuted its own Snapchat account Monday to offer users a behind-the-scenes glimpse at preparations for the big speech, including shots from inside the Oval Office.
In a bureaucratic twist for the see-it-before-it-disappears app, the White House worked out an arrangement with Snapchat to ensure Obama's posts won't truly disappear from the historical record, in line with the Presidential Records Act.
And who was chosen to interview the president after the big address? Not a network news anchor or a big-name correspondent, but a trio of YouTube users who have achieved celebrity status on the video-sharing site.
Adande Thorne, a video game enthusiast known as "sWooZie," and Destin Sandlin, who makes educational videos, will quiz Obama on Friday in the East Room, where replicas of the sets they use for their web videos are being constructed. Rounding out the threesome is Ingrid Nilsen, a 26-year-old fashionista known on YouTube as "Missglamorazzi," who said women's issues, health care, unemployment and gay rights are all are her mind.
"If you're an internet peep like I am, YouTube has got you covered," said the pink-lipsticked Nilsen, who boasts close to 4 million subscribers on her YouTube channel.
The social media blitz continues Obama's campaign to reach Americans who don't watch the speech or follow politics through traditional channels - especially millennials. Obama aides pride themselves on being the first White House to fully deploy online media to disseminate the president's message beyond what he can convey in an hour-long speech.
"We'll be reaching people where they are, and making it possible for them to engage, respond, and share the president's speech themselves in new and different ways," said Jason Goldman, the White House's chief digital officer.
No longer must-watch television, the State of the Union has suffered a major drop-off in viewers amid the proliferation of cable channels and other tempting distractions on a Tuesday night. Last year, Obama's speech reached 31.7 million viewers, according to Nielson, down from 52 million for his first State of the Union and a whopping 62 million for George W. Bush in 2003.
This year, the White House also plans to release an annotated version of the speech on the site Genius, featuring commentary from Obama's speechwriter and top aides along with Vice President Joe Biden. And expect a flurry of White House activity on Twitter, Facebook, Instagram, Vine, Tumblr and other sites bookmarked by social media addicts around the country.
"Obama will always be known as that president that opened the floodgates of social media," said Erna Alfred Liousas, an analyst at Forrester Research. "If the next presidency doesn't uphold it, they will definitely hear about it."