Officials hand out free Narcan, hope to educate Spring Breakers on dangers of fentanyl
PINELLAS COUNTY, Fla. - As law enforcement gears up for spring break, combating opioid overdoses will be a top priority. Several non-profits have teamed up with the Florida Department of Health to distribute free Narcan on Pinellas County beaches and educate people about the dangers.
This year, hotels and restaurants near Pinellas County beaches are expecting what could be another record-breaking spring break. The influx of people will have law enforcement keeping a close eye on area beaches, especially after what happened last year on Florida's east coast. 
That's where six West Point Cadets were hospitalized after authorities say they overdosed on what they thought was cocaine, but later learned it was laced with fentanyl.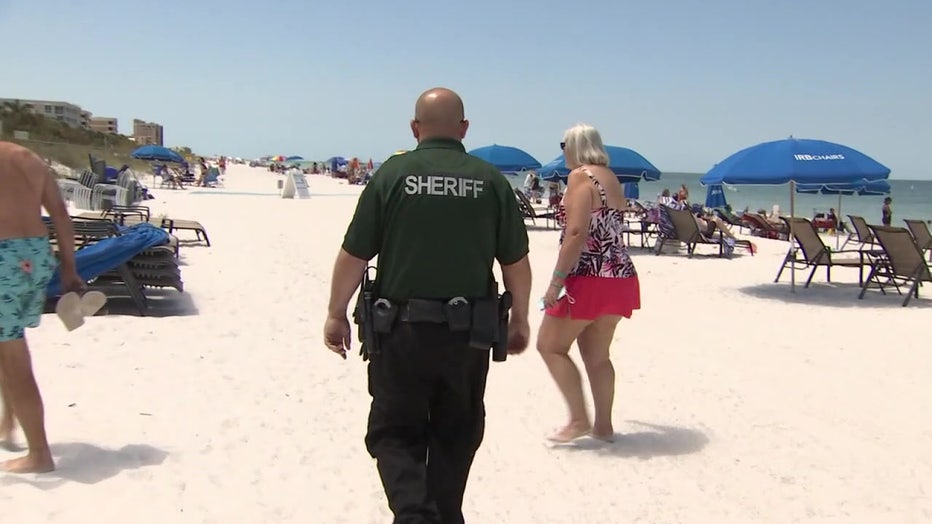 READ: Gov. DeSantis announces plans for more than $205 million from opioid settlement
"People are taking opioid, and they don't realize that they're taking an opioid," Florida Harm Reduction Collective Executive Director Shelby Meaders said. "They don't realize that maybe they're consuming fentanyl and cocaine or a different type of drug supply, and people are overdosing and not having Narcan on hand."
According to Florida Attorney General Ashley Moody's office, the opioid crisis is claiming 21 lives a day in the state. In Pinellas County, accidental drug overdose deaths have increased every year since 201,8 according to the Pinellas County Opioid Task Force. 
Their numbers show that of the 618 accidental overdose deaths in 2021 at least 418 were caused by fentanyl.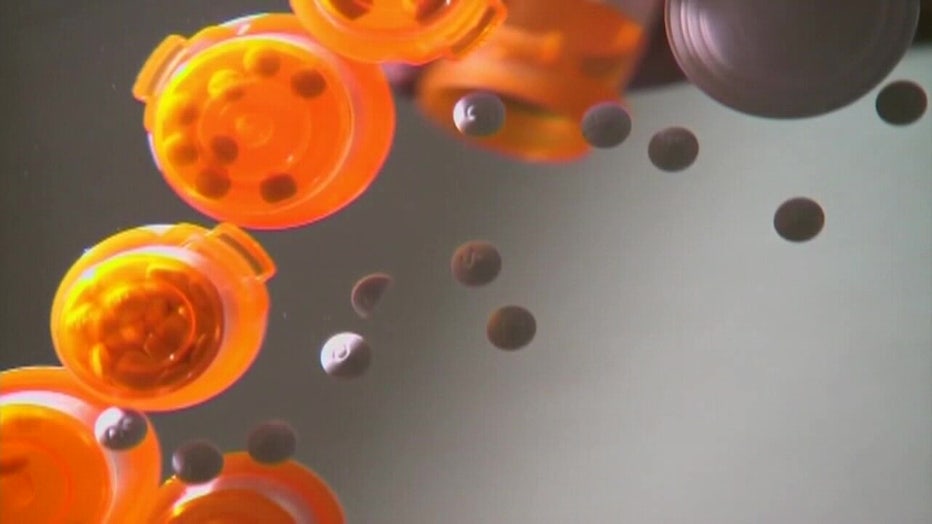 It's why organizations like the Florida Harm Reduction Collective is working with the county's opioid task force. They will hand out free Narcan every Tuesday and Thursday through May at area beaches, educating spring breakers on the dangers and showing them how to administer the life-saving medicine in case of an emergency.
MORE: Mothers across Tampa Bay tackle fentanyl crisis: 'Somebody is making a ton of money off of killing our kids'
"It's a really easy nasal spray you can use," Meaders said. "You can get it for free, and you can save a life by having it on hand. We're just teaching people the signs and symptoms of an overdose how to obtain it for free if you don't want some or take it from us today, and then we're working to teach the businesses and restaurants and bars how they can have it on hand to save a life."
According to the Pinellas County Sheriff's Office, in 2022, they administered Narcan a total of 172 times. That's up from the 162 times in 2021.
Free Narcan kits are available for pick-up at these five different locations across Pinellas County Monday-Friday from 8 a.m. to 5 p.m.:
St. Petersburg – 205 Dr. Martin Luther King Jr. Street North
Pinellas Park – 6350 76th Avenue North
Largo – 8751 Ulmerton Road
Clearwater – 310 North Myrtle Avenue
Tarpon Springs – 301 S. Disston Avenue (Monday, Wednesday and Friday only)