Man arrested after battering law enforcement officer, leading authorities on chase in Pasco County: FHP
PASCO COUNTY, Fla. - An 18-year-old was arrested after battering a law enforcement officer and fleeing in his truck in Pasco County, according to the Florida Highway Patrol.
READ: Bay Area law firms to give away hundreds of turkeys ahead of Thanksgiving
Juelius Austin Matusiak, 18, of Brooksville, was arrested and charged with two counts of Aggravated Battery on a Law Enforcement Officer, DUI, and Fleeing & Eluding following the incident early Monday morning.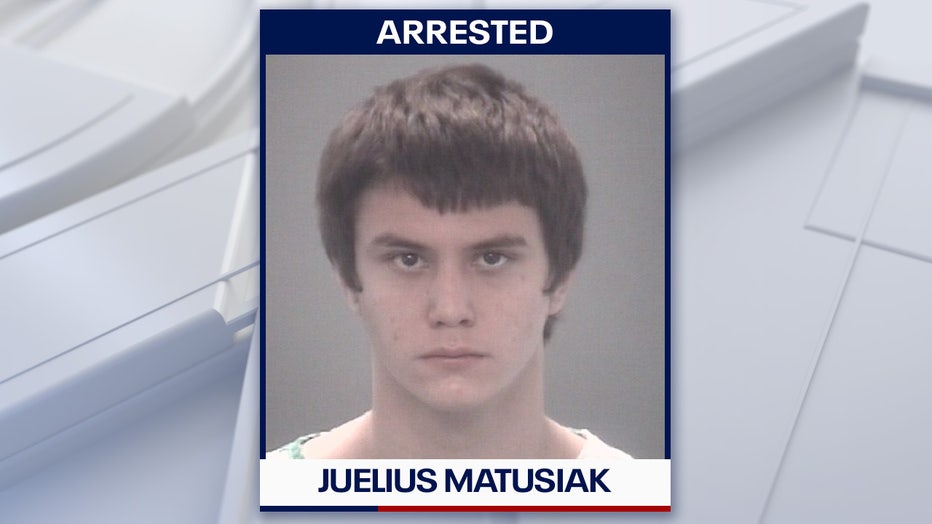 FHP troopers were notified by law enforcement in Pasco County to intercept a white truck fleeing on Trouble Creek Road following the battery of an officer. Troopers joined the pursuit and stopped the vehicle with a PIT Maneuver at SR-54 at Rowan Road.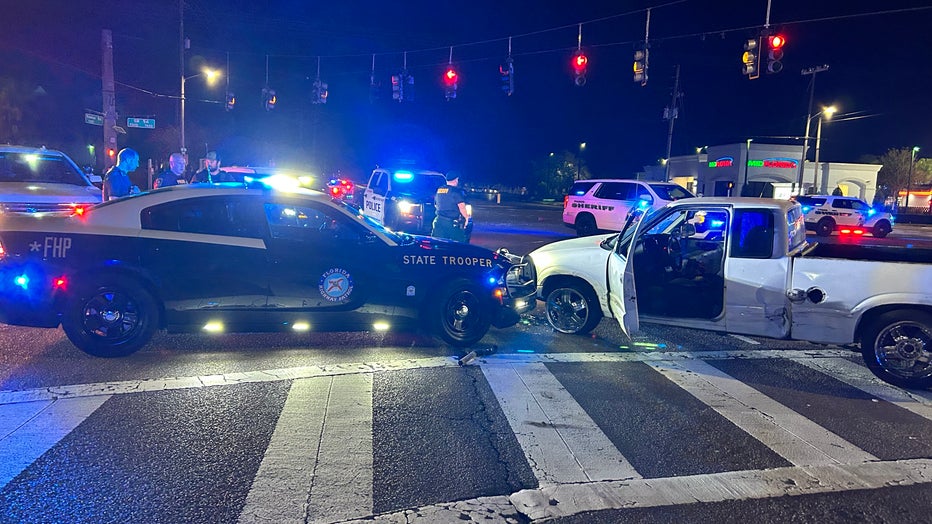 Photo courtesy: Florida Highway Patrol
Video released by FHP shows troopers ramming into the truck multiple times, with a tire popping off at one point.