PBS journalist Gwen Ifill dies of cancer at age 61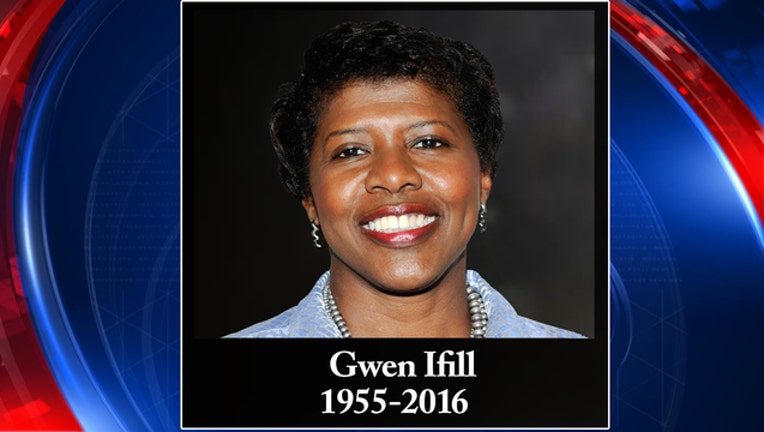 article
PBS says Gwen Ifill, the veteran journalist and co-anchor of the network's "NewsHour" with Judy Woodruff, died today of cancer. She was 61.

A former newspaper reporter, Ifill switched to television and worked for NBC News and PBS. She moderated two vice presidential debates.

She took a leave from her nightly show for health reasons earlier this year, never making public her illness. A week ago, she went out on leave again, taking her away from election night coverage.

Sara Just, PBS "NewsHour" executive producer, called Ifill "a standard bearer for courage, fairness and integrity in an industry going through seismic change."