Police: Man's road rage victim turned out to be undercover officer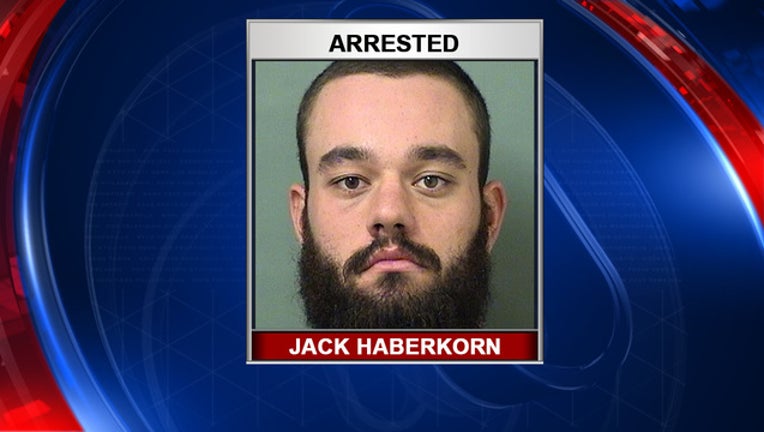 PALM BEACH GARDENS, Fla. (AP) - Police say a South Florida man picked the wrong person to point a gun at during a road rage incident: An off-duty officer.
The Palm Beach Post reports that 22-year-old Jack Michael Haberkorn pulled in front of an off-duty officer on Saturday and began braking hard.
The female Palm Beach Gardens officer told police she pulled alongside Haberkorn and said, "Really? Really?"
The unidentified officer told police Haberkorn responded with expletives and pointed a gun at her.  She called the incident in to dispatchers, and Haberkorn sped off, running a red light.
According to a police report, Haberkorn was arrested with a loaded .40-caliber pistol and illegal drugs in his possession.
He is being held in lieu of $81,000 bail on suspicion of carrying a concealed weapon and other charges.