Police say mom threw salt, cayenne pepper at kids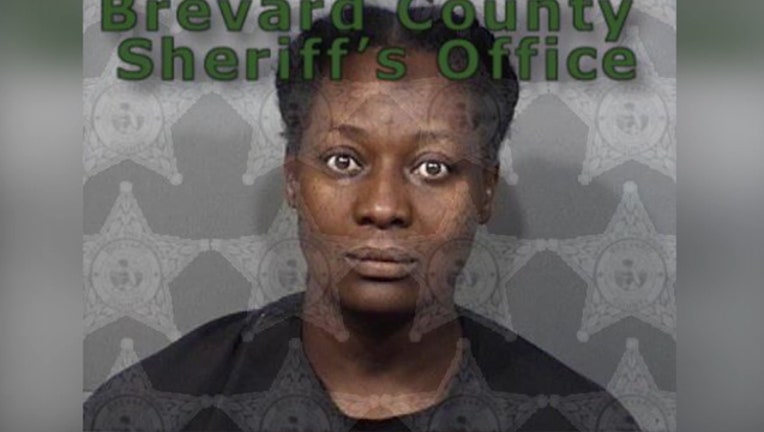 article
COCOA, Fla. (WOFL FOX 35) - A mom cooked up a recipe to deal with school bullies. Cops say it was salt and cayenne pepper to the face.
A case of alleged elementary school bullying was taken to the next level.
"It's tearing her up. She's tormented. She wants to come out and ride her bike. She can't because they're here. They're just that bad," said Larry Barkley. 
Larry Barkley says a few girls have been bullying his daughter for several months now. That bullying is what ultimately put his wife in handcuffs. 
His wife, Simone James, is locked up in Brevard County, charged with child abuse after police say she threw a powdery substance in the eyes of two Cambridge Elementary students on the way to school.
"I stand by what my wife did for one reason. You do not attack no one's child and beat them up and have her afraid to even walk the street, even ride her bike," said Barkley.
Police believe James threw cayenne pepper and salt in the girls' faces. Those girls were outside Larry Barkley's apartment as Fox 35 spoke to him.
"You know you got into it with my daughter, You know that. So why are ya'll here?" he yelled at them.
Barkley says the girls started bullying his wife too. He says she reported the bullying to police and tried to talk to the girls' mother, and no one did anything. 
But the mother of the girls says the couple never contacted her.
"I don't get into their stuff. Any other parent that has issue with my kids, they knock on my door. She could have did the same thing," said Coralee Woodson, the mother of the victims. 
Coralee Woodson is grateful her girls are doing okay now. The school nurse washed out their eyes, which police say were red and burning.
"Rosa said she came in front of her, grabbed her by her face and did like this," said Woodson. 
But Woodson is still fired up about what happened, and so is Larry Barkley.
"I don't have no sympathy for her at all," said Woodson.
"I don't think it's right to attack no kid, but it ain't right for a kid to attack you," said Barkley. 
Barkley says he's trying to find the money to bail his wife out of jail.