Recycle or pay up, Pasco officials warn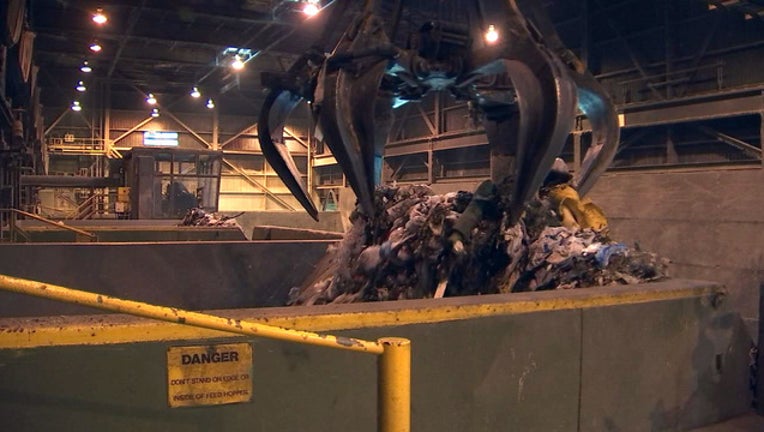 SPRING HILL (FOX 13) - A foul statistic out of Pasco County has officials doubling down on recycling efforts. Waste management experts say only 1.4 percent of residential trash makes it into a recycling bin.
The county's waste-to-energy facility is capable of burning up 1,050 tons of garbage a day. The problem is, the trash bin is busting at the seams.
"The waste management site here is at or near capacity," Pasco County Utilities' Flip Mellinger said Monday.
A fourth boiler is needed sooner, rather than later. That comes at a cost: $190 million.
"The money to pay for that expansion is not currently available," Mellinger said. 
Waste management officials say homeowners are going to have to cough up the change, in the form of a substantially higher yearly assessment fee. That is, unless they do a better job of one simple duty: recycling.  Only 27 percent of Pasco households ever use their recycling service.
"If you have paper, cardboard, plastic bottles, cans; all of those things are recyclable," Mellinger reminded residents.
Waste management pros are opening up an online survey to homeowners to evaluate their trash habits and hopefully get them to go green.  They say a hike in recycling rates could easily postpone the need for an extra boiler by at least eight years.
They say it's in Pasco's best interest financially, and environmentally, to clean up its act.
"We're trying to make that balance where it needs to be," Pasco County Solid Waste Director John Power said.
To view the online survey, visit www.surveymonkey.com/r/RecyclePasco2017