Registration for Skyway 10K will open for 8,000 potential runners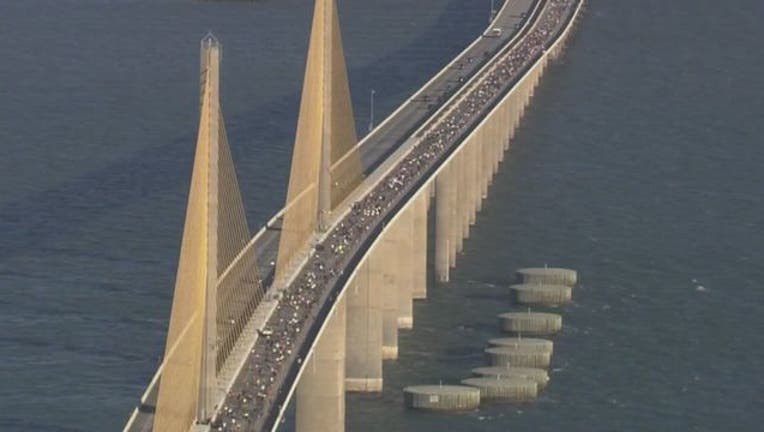 ST. PETERSBURG (FOX 13) - After a successful first run, registration for the second annual Skyway 10K begins Thursday afternoon.
Registration is scheduled to open at 1 p.m., and organizers said they wouldn't be surprised if all spots sell out quickly. This year, there will be 8,000 spots available, which is an increase from last year's 7,000-capacity.
General registration is $80 per person, and $300 for VIP. Organizers said 100 percent of the proceeds will be donated to the Armed Forces Families Foundation. The inaugural race, held in March, raised $560,000. The non-profit organization funds projects to help military service members and their families.
The race brought people from all over the world to Tampa Bay. People from 40 different U.S. states, three countries, and all five branches of the U.S. armed forces participated in the run. The race begins on Interstate 275 at the rest area just south of the Skyways Bridge, and ends at the rest area located north of the bridge for a total of 6.2 miles. 
The next race will be held on March 3, 2019. Online registration details and information on sponsorship and volunteer opportunities can be found on the Skyway 10K website.