'Disoriented' man fatally shot after breaking into Sarasota home, deputies say
SARASOTA, Fla. - Dispatchers received a frantic 911 call Wednesday morning from inside a home off the 4500 block of 47th Street in Sarasota.
"Someone just tried to break into my home and I just shot and killed him," exclaimed the caller.
The man told dispatch he was the homeowner's son.
"I'm locked in my dad's closet. Please get here quick. I don't know if there's more man," he continued.
The caller's voice trembled as he explained he shot a man who was trying to break in.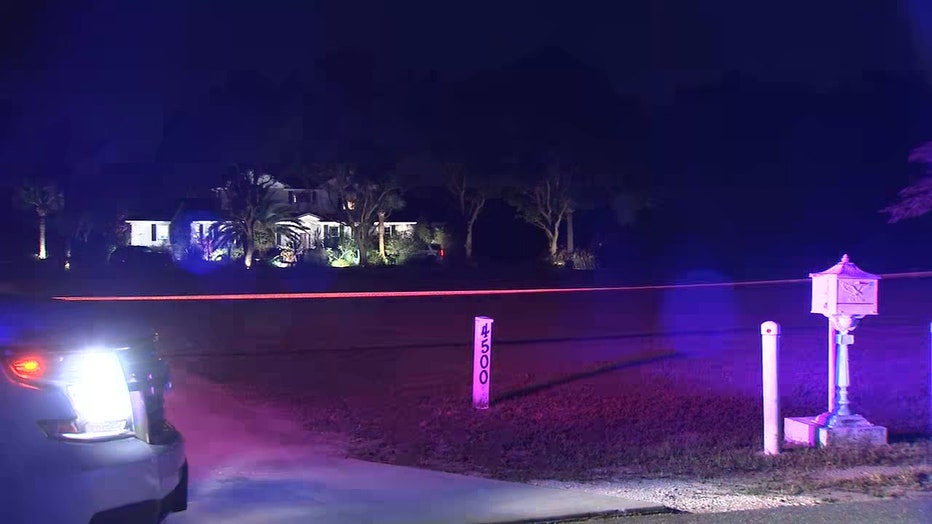 "I shot him. He started charging me. He picked up one of Dad's plants on the front yard and he charged me," he told the dispatcher.
The experience was so frightening, he believed others were still outside.
"I don't know how many. I know I shot one. I think there was at least two or three," he said.
Thirteen minutes earlier, Sarasota County deputies had been dispatched to help with a mental health call, a half-mile down the road. The family said 29-year-old Aaron Pischer needed help.
"Pischer's family had called 911 because he had recently experienced mental health issues and seemed disoriented earlier that day," explained Megan Krahe with the Sarasota County Sheriff's Office.
As deputies worked to located Pischer, the 911 call about the shooting at the home off 47th Street came in. Deputies would find Pischer's body on the front porch.
"There were a couple of attempts maybe at a door or window. It wasn't just somebody knocking at a door or window. It was more involved than that," said Krahe.
Deputies said Pischer had a known history of mental illness. In 2015, he was charged with trespassing at a neighbor's property. Charges were dropped after he was found incompetent to stand trial.
In 2018, he was arrested for petty theft after stealing a donut and coffee from a Wawa. His family tried to get him help, but their call came too late.
"There's no easy answers in this," added Krahe. "This is a tragic situation for both families involved."