Snow causes deadly pileups on MI, PA, OH interstates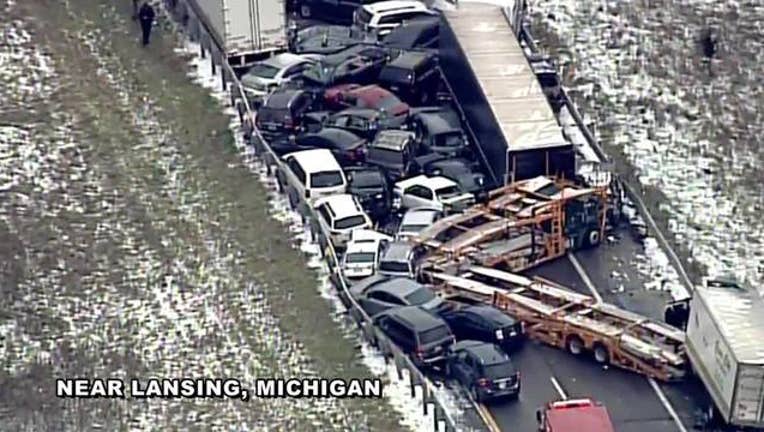 LANSING, Mich. (AP) - At least three have died and more than 12 injured in pileups on snow-slickened interstates from Michigan to Pennsylvania Thursday.
Lt. Eric Sanborn of the Livingston County Sheriff Department near Lansing,  Michigan confirmed three deaths Thursday in a pileup involving about 40 vehicles on Interstate 96. He says 11 other people were transported to hospitals with non-life-threatening injuries.
Sanborn says westbound lanes of the interstate about 55 miles west of Detroit remained closed about 5½ hours after the pileup began Thursday morning.
In Pennsylvania, police say a semi-truck rolled over, forcing the shutdown of the I-79 ramp near Erie around noon Thursday.
Video shows cars and semi-trailer trucks crumbled and tangled together. Vince Slomsky, who was traveling the opposite direction, said he was caught in traffic for five hours along that stretch of interstate.
Just across the border, in Painesville, Ohio, crews were called out to a multi-vehicle pileup on Interstate 90. The pileup happened less than an hour after the one in Pennsylvania and involved at least 50 vehicles.
Officials said several people were trapped in their vehicles and multiple injuries were reported.