South Tampa house fire caused by apparent lightning strike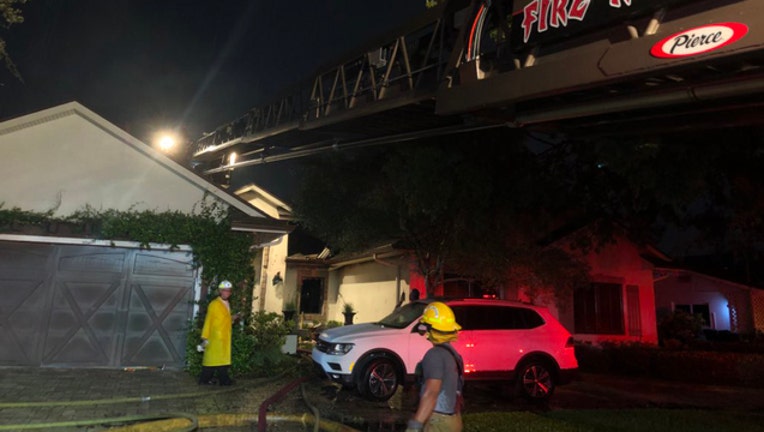 TAMPA (FOX 13) - A family pet died in a house fire in South Tampa Friday evening. No humans were reported injured, according to Tampa Fire Rescue. 
The fire was apparently caused by lightning during storms that rolled through starting around 7:30. 
Tampa Fire Rescue responded to the single-story home, at 5117 W San Jose Street, where they found heavy smoke and flames coming through the roof.
Tampa Fire Rescue said the flames were so intense crews could not go inside the home. 
An aerial unit worked from the back of the home to knock down the flames.
Tampa Fire Rescue says no one was home when the fire started, but the family dog was found dead inside.
Investigators were working to verify the cause, but it appeared to be caused by a lightning strike.