Southeastern University searches country for new members of bass fishing team
LAKELAND, Fla. - Southeastern University is looking to reel in the best anglers it can find for its new bass fishing team.
Right now, the new coach, an SEU graduate, is scouring the country looking for talent. He is visiting high schools and checking out fishing tournaments to fill ten slots.
"They get a scholarship. They get their tournament fees paid," SEU Athletic Director Drew Watson told FOX 13. "If they've got a boat they're bringing in, they get all the maintenance and fuel costs, as well as transportation to the tournaments."
READ: Two women graduate from Southeastern University in Lakeland, years after escaping Nigerian terrorist group
Thanks to donations from several benefactors, the school just got top-of-the-line equipment.
"We bought a truck and a boat. I would say you would have a hard time finding a better bass fishing boat anywhere in the county," he said.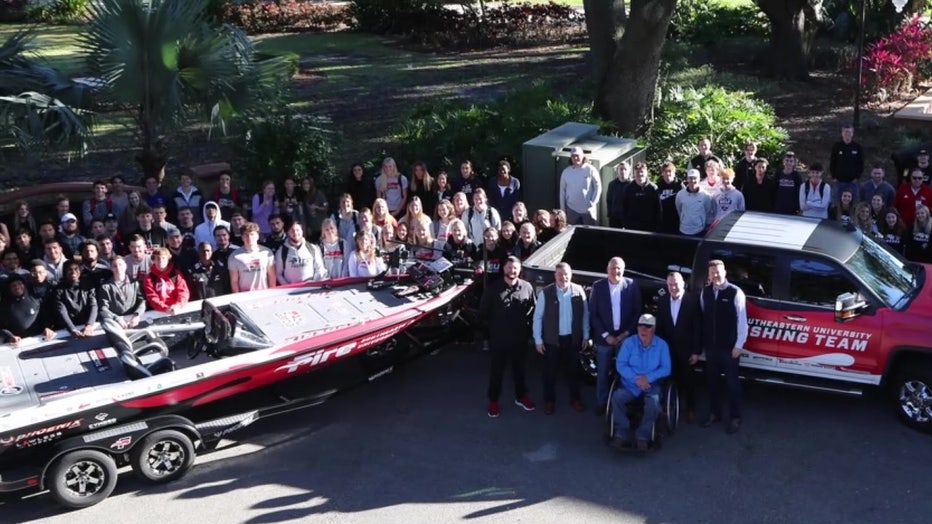 Southeastern University's bass fishing team is looking for 10 new members. 
The team's first competition is in Texas this August.
If you have an interest in supporting the team, call Watson at (863)667-5192.