St. Pete 4th grader's drawing makes it to national 'Doodle for Google' contest
ST. PETERSBURG, Fla. - A St. Petersburg fourth grader won the Doodle for Google contest for the state of Florida, and now, people can vote for her drawing in the national contest. 
Iman Haddouche-Miranda, 9, is an artist, tennis player and a blue belt in karate. Through those sports – and her involvement in the Islamic Society of Saint Petersburg – the homeschooler said she has found a sense of community. 
"They help me," Haddouche-Miranda said. "They let me 'be me.'"
READ: Titanic: New 3D scans 'rewrite everything we know' about ill-fated voyage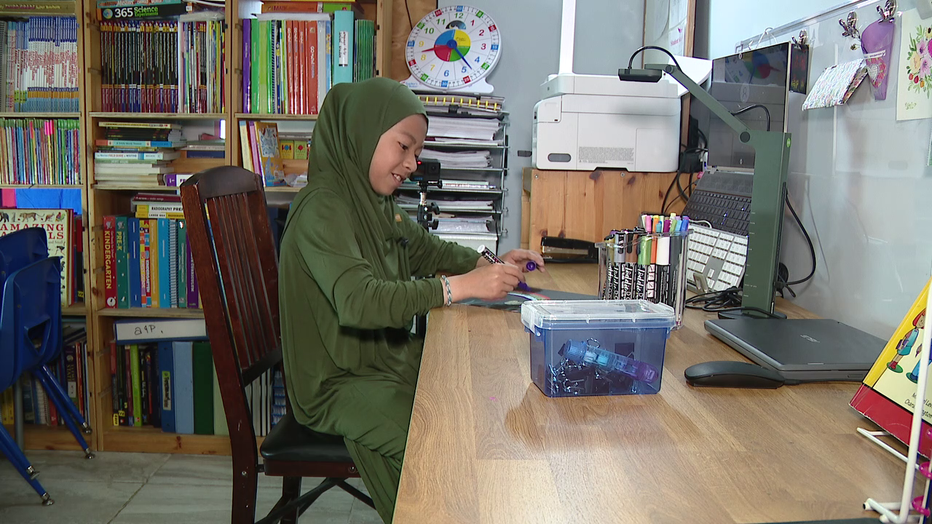 That's where she drew inspiration to answer this year's prompt for the Doodle for Google contest: "I am grateful for…"
The 9-year-old said she faced challenges and was bullied for being "different" in school, so her mother decided to homeschool her. 
"Some people didn't like me, because I was different in my school," Haddouche-Miranda said. "So, my mom, she decided to homeschool me/ And also because of the coronavirus."
She drew herself in her hijab playing tennis and doing karate in her doodle for Google. Now, you can vote for her drawing online anytime before 11:59 p.m. Thursday to beat out the other 54 state and territory winners. 
MORE: iPhone will soon be able to replicate your voice after just 15 minutes of training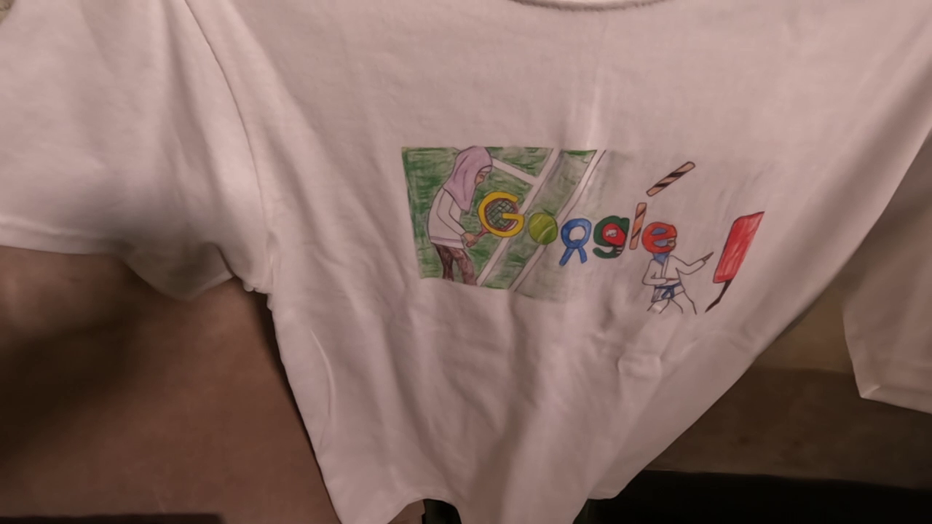 The winning artist will have their work featured on the Google homepage for a day and receive a $30,000 college scholarship. In addition, the winner's school will receive a $50,000 technology grant, which Haddouche-Miranda said she would donate to the Islamic Society of Saint Petersburg.
But whether she wins the national contest or not, she hopes she's already spread a message of resilience. 
"If you get pushed down or kicked down, never give up," Haddouche-Miranda said. "Come back up and move to your next project."
To vote for Iman Haddouche-Miranda Doodle for Google, click here.