St. Pete Pier comes down piece by piece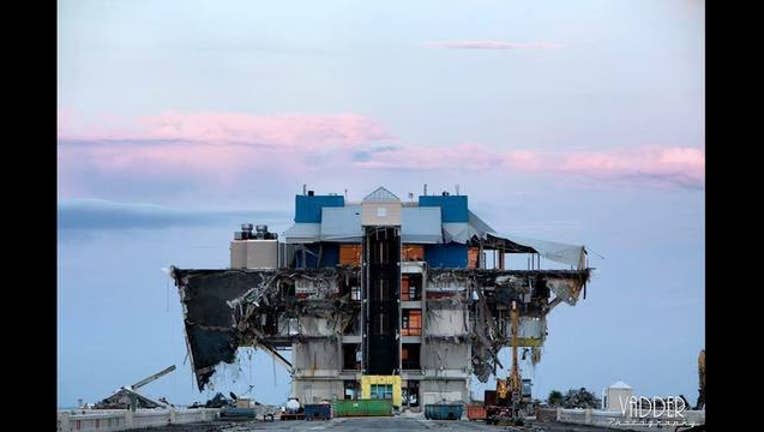 article
ST. PETERSBURG (FOX 13) - Work continues on the St. Petersburg pier and photos now show the work being done to disassemble the inverted pyramid. 
Heavy duty hydraulic "munchers" were brought in to literally chew up the inverted pyramid and the one-story retail buildings at the base of the pyramid.
The demolition of the pier began in August and was expected to take several months. 
"This is the 1926 Municipal Pier -- its five acres of concrete out there," city engineer Tom Gibson explained.
Eventually, the decking will be cut into chunks and then removed by truck or with the help of a barge.
Larger pieces of concrete will be used to reinforce nearby seawalls. Everything else will be recycled by the contractor.
Gibson also told FOX 13 one of the two bait houses outside the Pier's main building will be preserved.
The bait houses also stood outside the 1926 Million Dollar Pier. Docking cleats dating back to the same period have already been set for historic preservation.
The pier is being demolished to make way for a new pier and a park which could be completed by 2018.