St. Petersburg officer accused of having sex with a 17-year-old girl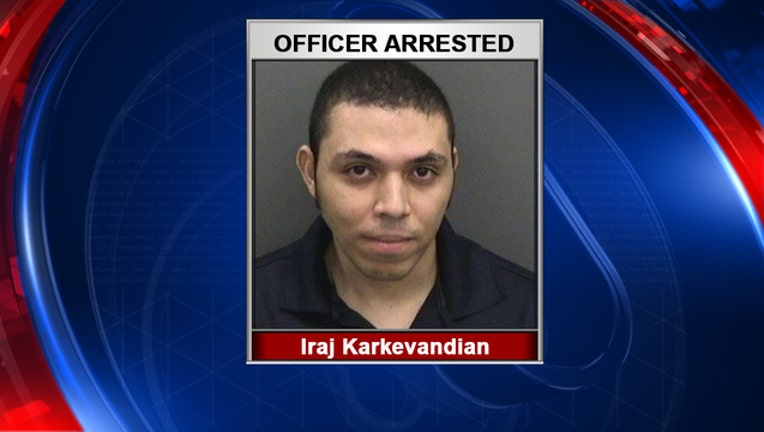 ST. PETERSBURG, Fla. (FOX 13) - A St. Petersburg police officer has been accused of having "unlawful sexual activity" with a minor.
Officials said 34-year-old Iraj Karkevandian turned himself in to Hillsborough County Jail on Wednesday after a warrant was issued for his arrest. Detectives said Karkevandian began communicating with the victim sometime between 2013 to 2014 using the KIK messenger app. 
They said he also began calling the victim and requested to meet her in person. Sometime in October 2017 or November 2017, detectives said he traveled to the victim's residence and had sex with her, who was 17 years old at the time. The crime occurred in Hillsborough Coutny.
According to the St. Petersburg Police Department, he was removed from patrol duties on December 6 after the agency learned of the investigation. On Tuesday, the Hillsborough State Attorney's Office filed charges against Karkevandian. St. Pete police said his department-issued equipment has since been removed and he was placed on paid administrative leave.
He was booked into jail by Wednesday evening, and faces a charge of unlawful sexual activity with a minor. Karkevandian was sworn in as an officer in June 2014.