Starbucks to use real pumpkin in Pumpkin Spice Latte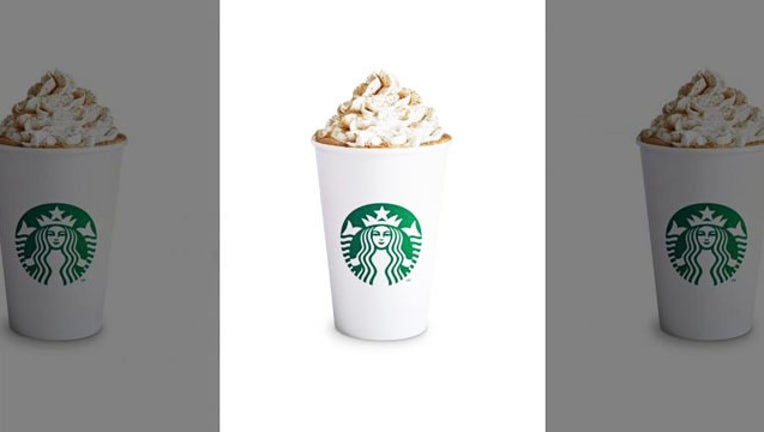 Starbucks' favorite seasonal drink hasn't returned to stores yet but it's already getting people excited.
Monday, the chain announced that the new Pumpkin Spice Latte will, for the first time ever, be made with real pumpkin puree and contain no caramel coloring.
Last year, fans were upset to learn that the drink didn't have any actual pumpkin in it—and instead was a mix of spicy syrups found in traditional pumpkin pie like cinnamon and ginger. Others expressed concern over the drink containing 4-methylimidazole (4-MEI),  a chemical compound that forms as a trace impurity when certain types of caramel coloring are made.  
In a blog announcement, Peter Dukes, Starbucks' director of espresso and brewed coffee, said that the chain listened to its customers and decided to make a change to the popular formula this season.