Mosaic sells golf resort built on phosphate land for $160 million
BOWLING GREEN Fla. - One of Florida's most unusual and upscale golf resorts has been sold.
Streamsong Resort in South Polk County sits on 7,000 acres of former phosphate mining land that was owned by the Mosaic Company.
Now it's been sold for $160 million to Lone Windmill LLC.
Lone Windmill is a subsidiary of KemperSports, a Chicago company that manages the resort.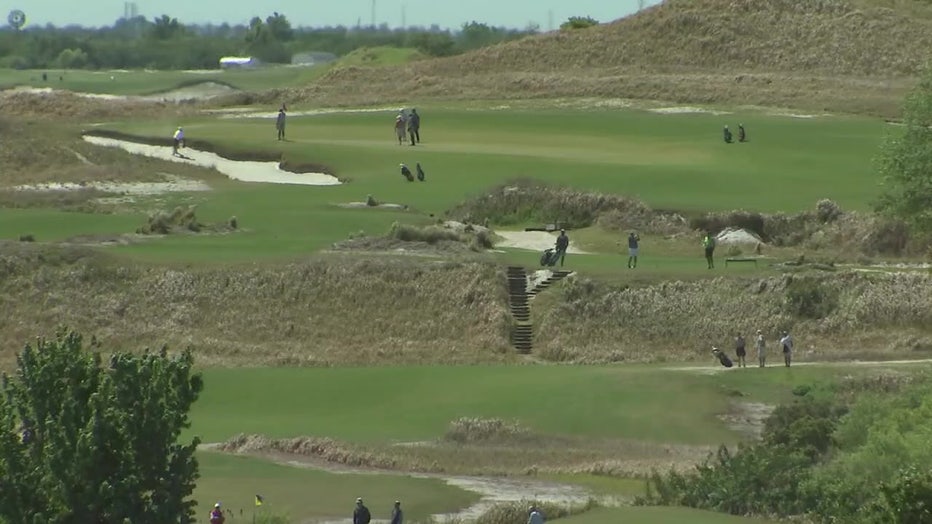 It was considered a bold when Mosaic decided to turn the sprawling property into a premier golf resort 10 years ago. 
They built it, and the crowds came.
"The resort at Streamsong is almost entirely full throughout the seasons, which is really the winter, November through May and increasingly full even into the summer," said Ben Pratt, Mosaic's Senior Vice President of Government and Public Affairs." The three golf courses will have 90,000 rounds played on them this year. So it is a very busy place."
It has 500 employees including 200 professional caddies.
Under the new owners, Streamsong is going to be expanding, with the addition of a new short course and putting green.