Tampa Bay school districts announce makeup days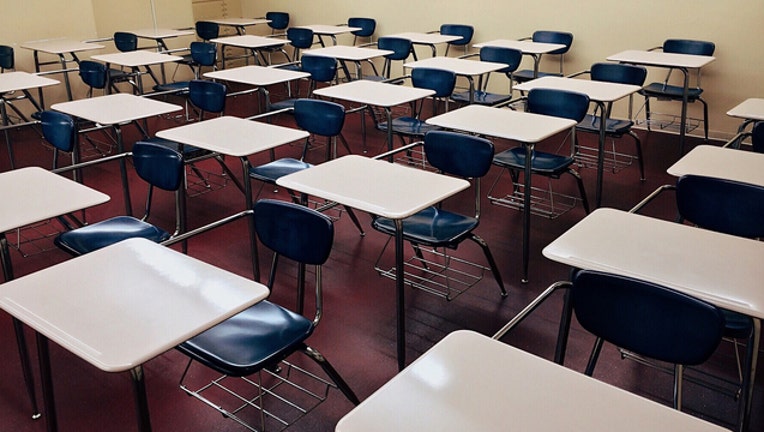 article
TAMPA (FOX 13) - Some school districts around Tampa Bay remain undecided on potential makeup days following Hurricane Irma.
The storm forced school districts to cancel classes before and after the storm. Administrators across the Bay Area are still discussing when they're going to makeup those days.
State education leaders decided reduce the academic calendar year by two days. Florida law requires schools to operate 720 hours a year or 180 days for kindergarten through third grade, and a total of 900  hours for all grades.
The following are the school districts who have announced their makeup day plans.
Hillsborough County
Instead of dismissing an hour early, school will dismiss at its normal time on the following dates:
- Monday, October 23
- Monday, October 30
- Monday, November 6
- Monday, November 13
Manatee County
The school board approved a plan that includes several changes:
- 10 minutes will be added to the end of the school day for all students, starting Monday, October 2 through Wednesday, December 20.
- Wednesday, October 4 and Wednesday, December 6 will no longer be Professional Learning Early Release days; instead students will attend school for a full day on both days.
- Thanksgiving break will begin on Wednesday, November 22, 2017. On Monday, November 20 and Tuesday, November 21, students will attend school for a full day. These dates were assigned on the 2017-2018 academic calendar as "Hurricane Make-Up Days."
Pinellas County
Families and staff should mark their calendars and plan for regular school days on:
- October 16, 2017
- January 8, 2018
- March 12, 2018
Hernando County
School district officials cancelled early release for September 27. No other decision has been made.
Polk County
Officials will alter its six remaining early release days for the school year to be on the regular bell schedule. The Superintendent Jacqueline Byrd said she believes this should make up for the loss time.
Sarasota County
The school district reports it lost six days of instruction because of Hurricane Irma but they will not be making changes. The reason is, about 15 years ago voters approved additional referendum dollars for 30 minutes a day of additional instruction.
Pasco County
It doesn't appear they will make changes, because enough time has been built in to the school year, according to school district officials.
Citrus County
Officials announced the following changes to the current school calendar:
- September 27: Now a full school day.
- October 12: Now a full school day.
- October 13: Now a full school day.
- October 18: Now a half day.
- October 25: Now a full school day.
- November 10: Now a school day for students and staff.
 
Highlands County
No decision has been announced.
Hardee County
No decision has been announced.
DeSoto County
No decision has been announced.