Tampa mayor hopes to add more sidewalks by eliminating 'many exceptions' to ordinance
TAMPA, Fla. - The Tampa City Council will consider changes to city code that would develop more sidewalks throughout the city and Mayor Jane Castor applauded the idea during a news conference Wednesday.
The proposal, which will be discussed during the council's meeting Thursday, would tighten loopholes in the current sidewalk ordinance that allows home developers an exemption from being required to build a new sidewalk when constructing a new house.
"This ordinance, in simple terms, will eliminate a lot of these exceptions to the sidewalk rule and the end result is that hopefully we will have more sidewalks in our neighborhoods and then it will make pedestrian safety much better in our community," said Castor.
The current city code requires home builders to install a new sidewalk. They can get around the requirement by using exceptions in the rule. For example, if there's a telephone pole in front of the house or if the home isn't within three blocks of a school, builders can ask to be exempt from building a new sidewalk.
RELATED Tampa Bay region is one of the most dangerous places to walk, ride a bike, report says
"There are too many exceptions in our opinion," the mayor said. "One of the goals for our administration, and I know for our community as well, is to focus on sidewalk construction around our schools, ensuring that our children have a safe path to and from school every morning."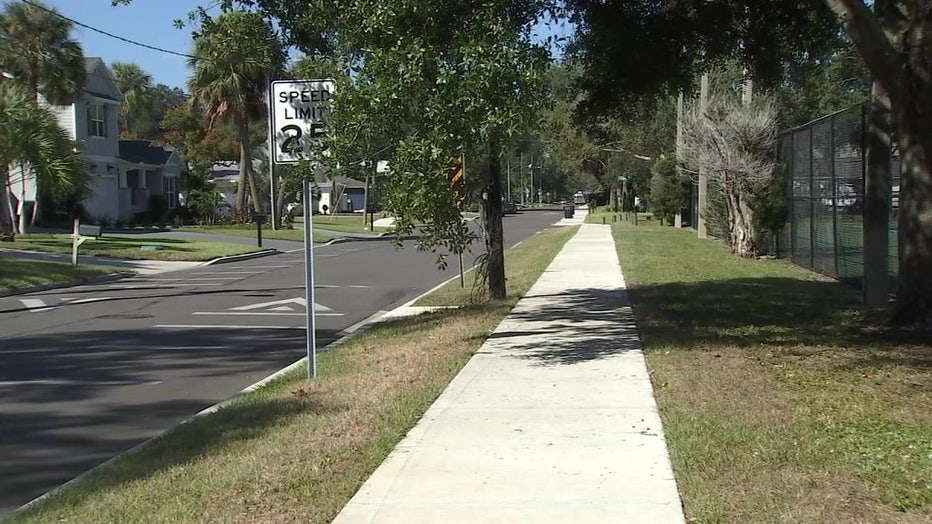 Emily Hinsdale, with the street safety advocacy group Walk Bike Tampa, has been pushing for sidewalk improvements for years and joined the mayor during the news conference.
"We're moving toward a goal of walkability in Tampa," said Hinsdale. "Putting cars and people in the same space at a minimum speed of twenty-five miles per hour in Tampa is a very dangerous situation."
The potential changes are also part of the city's Vision Zero plan, which aims to reduce the number of vehicle, pedestrian and bicycle fatalities to zero.
UPDATES: Get news alerts and updates in the free FOX 13 News app