Man 'upset about an argument regarding a dog' arrested after barricading himself in Tampa home: police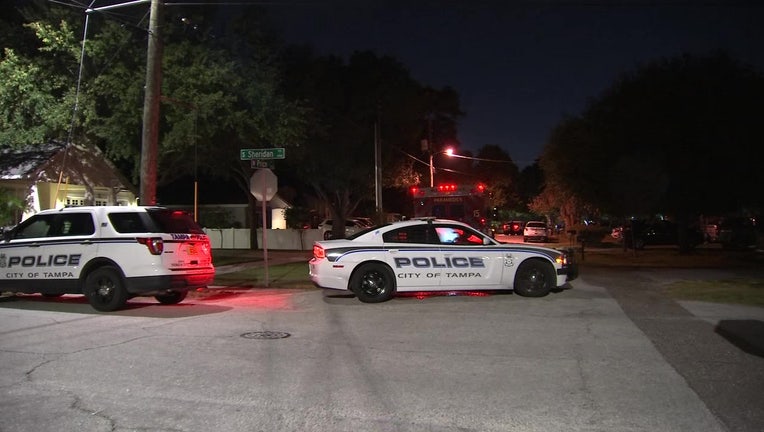 TAMPA, Fla. - After several hours of negotiating with a barricaded man, Tampa police said the 31-year-old was finally in custody Monday morning.
The situation started around 12:40 a.m. in the 3300 block of West Price Avenue. According to the police department, officers responded to the area after receiving a report about a  man using a BB gun to shoot out windows at the home. 
The man was identified by police as Paul Ezzell.
"It was reported Ezzell was at the home, armed with a taser, BB gun, mace and gasoline, supposedly upset about an argument regarding a dog," according to a news release by the Tampa Police Department.
Investigators said the homeowner allowed Ezzell inside the residence for a few months. However, when he was asked to leave for "causing previous disturbances" an argument started.
Then, police said, Ezzell threw an unknown object through the front window, which struck one victim in the face. That victim had a minor injury.
Police said Ezzell entered the home and began spraying three occupants with mace. He also broke the windshield, rear passenger side window and slashed the tires of a white SUV owned by one of the occupants.
Then, he fired a BB gun at and inside the home, police said. There were no injuries following the shooting.
Before officers arrived, officials said Ezzell pour gasonline inside and outside the home. 
After hours of negotiating, police said a chemical irritant was tossed into the home. At 6:45 a.m., officers entered the home and took Ezzell into custody. 
He faces several charges include battery, throwing a deadly missile into an occupied home and arson.