Veterans break records after completing 7 skydives on 7 continents within 7 days to honor the fallen
TAMPA, Fla. - Legacy Expeditions completed their celebratory jump Wednesday, after shattering three records of seven skydives on seven continents in less than seven days.
It was the "Triple 7" expedition, where nine former U.S. and Canadian military service members skydived in honor of those in the Armed Forces who gave the ultimate sacrifice.
It was also aimed at raising funds and awareness for Folds of Honor, a non-profit organization that gives educational scholarships to the spouses and children of fallen or wounded military members or first responders.
The Triple 7 began their expedition in Antarctica, then jumped over the Andes in Santiago, Chile. They then went up to Miami, then crossed the pond, and jumped into Barcelona, Spain. After that, they made their way to Egypt, where they jumped over the pyramids of Giza in Cairo. Next, they ventured to the United Arab Emirates to jump in Abu Dhabi, before finishing in Perth, Australia.
READ: Veterans in mental health crisis can now get free emergency care at any facility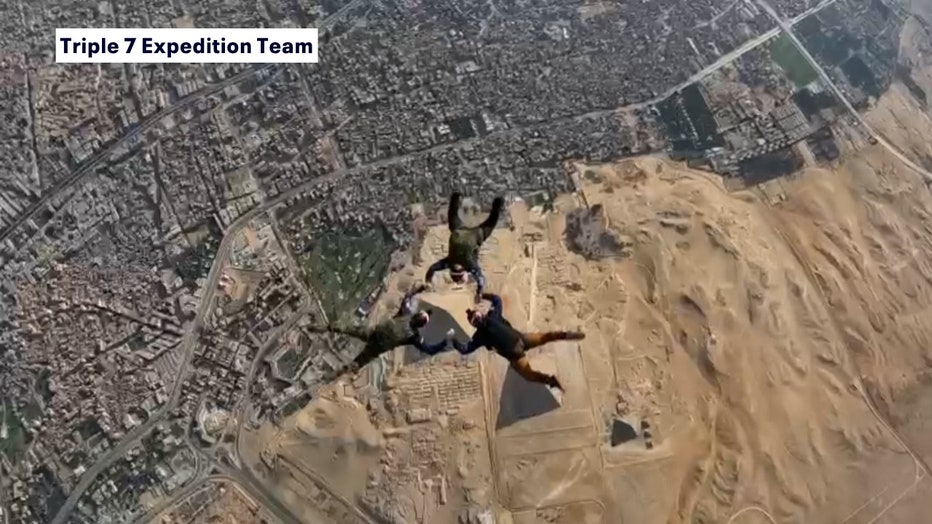 "We had a lot of luck with weather," said Nick Kush, one of the leaders of the expedition. "We were ready for contingencies and thankfully, I didn't lose my bag until after the expedition which is still kind of ironic. So a lot of luck and really just, being on our toes," 
Every jump was in honor of fallen military service members. The celebratory jump in Tampa specifically honored the 13 lives lost during the U.S. withdrawal from Afghanistan.
"People know that there has been sacrifice, but it doesn't have a face, and it doesn't have a name. The only thing that matters in all of this is telling people who these men and women are and making sure that their legacy continues," said Andy Stumpf, one of the founders of Legacy Expeditions.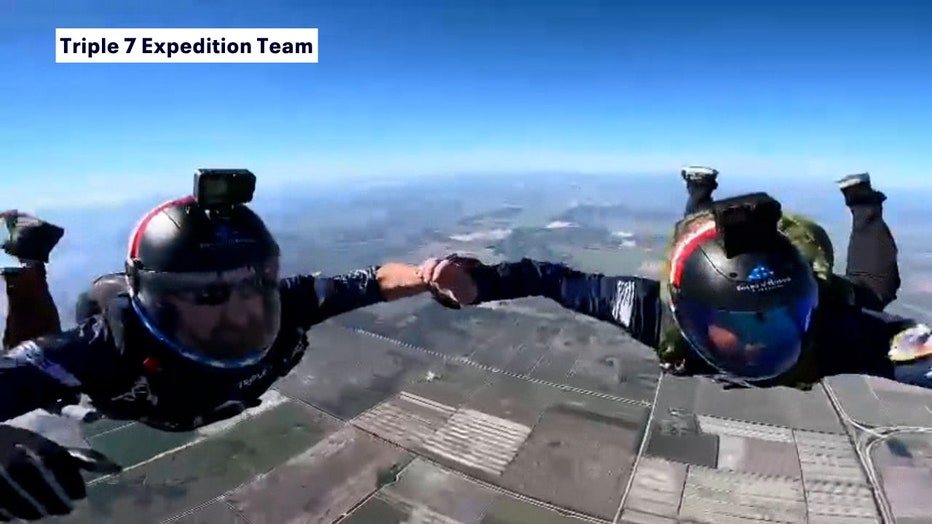 They also have an ambitious goal to raise money for Folds of Honor: $7 million.
"Can it be done? It's like anything else," said Larry Robinson with Folds of Honor. "You don't know until you go do it and my favorite saying in life is 'Go before you're ready.' That's kind of what Triple 7 was. We didn't know if we could pull it off. We got the right team together. We pulled it off. Now, we're going to go try to change 1,400 lives with this event."
For more information on Folds of Honor, click here.
For more information on Legacy Expeditions, head over to their website: https://legacyexpeditions.net/