Tiger Woods helping to create Pasco County golf venue to practice putting
TAMPA, Fla. - Later this year, a large property near the Tampa Premium Outlets will become a new PopStroke golf venue. It is similar to a Top Golf venue, but for putting. 
"So it is a real putting experience with real putting greens, undulations, breaks you'd see on a real golf course," said PopStroke CEO Greg Bartoli. 
Plans are to have two 18 hole courses along with a restaurant, bar and more. The courses are being designed by TGR ventures, which is co-owned by Tiger Woods. 
"You have the greatest putter in the history of the game who's designing these courses, that makes it unique," said Bartoli. 
READ Bartow honors groundbreaking golfer who's still giving back
"Tiger is very involved every step of the way. We also spend a lot of time on-site during construction," said Bryon Bell, president of TGR Designs.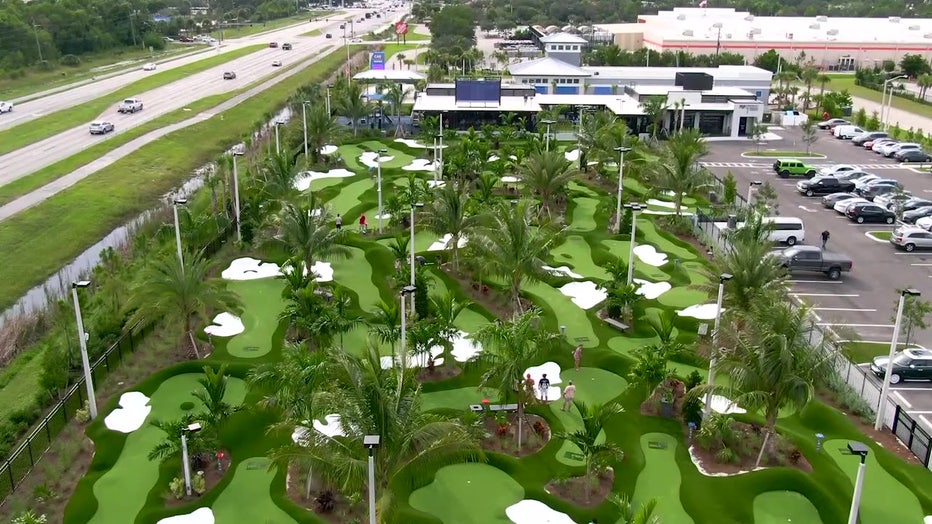 Officials in Pasco County see the operation bringing in increased tax revenue, jobs and tourism. 
"That is what we do best in Pasco County, sports. People all over the nation and the world are coming to Pasco for amateur and travel sports and here's a great destination for them to come to," explained Commissioner Mike Moore. 
The location should be open by October. Another location in Sarasota near the UTC Mall should be open even earlier, in March.