TPD: Lyft driver forced to drive men during crime spree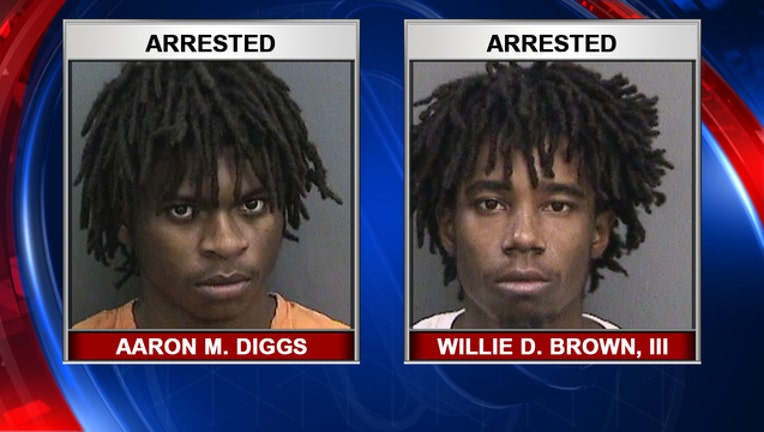 TAMPA (FOX 13) - A Lyft driver reported four men got into his car and forced him to take them on a crime spree in Tampa and Lakeland Tuesday, and into Wednesday morning.
Police say the Lyft driver reports one of the men had a gun. They allegedly made him drive to stores, and some of the men went into the stores to steal. 
The victim dropped them off back in Tampa at the 3400 block of E Diana at about 10 a.m. on Wednesday.
Shortly after dropping the men off, the victim said he saw a TPD officer and told him what happened.
Officers found two of the men at a nearby basketball court. The victim was able to identify them and TPD arrested 18-year-old Willie David Brown, III and 18-year-old Aaron Milford Diggs.
Officers are still looking for the two other suspects.