University of Tampa president retiring in 2024 after nearly three decades at the helm
TAMPA, Fla. - The president of the University of Tampa, Ronald Vaughn, announced Friday he's retiring.
In a press release, the school said the 76-year-old will step down in May 2024, at the end of the next academic year. He's been at the helm of the private institution for nearly 30 years, transforming it from a small struggling university to the booming school it is today.
"The University of Tampa is a very special place," Vaughn said in a video, "and we are honored to lead and work with others to develop this great university."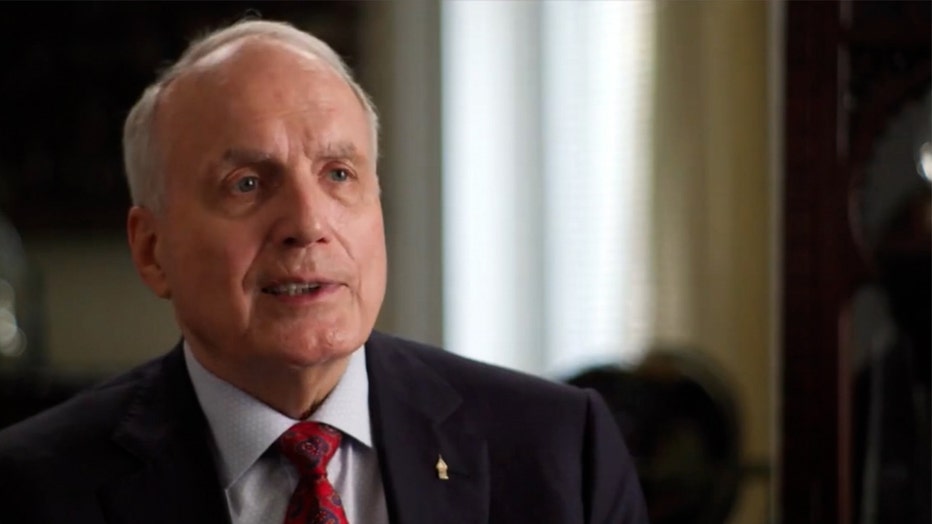 Screenshot of Ronald Vaughn via UT video.
The Board of Trustees will launch a national search for his replacement soon. Officials said Vaughn will remain active until the school hires a successor, who he hopes will carry the baton forward.
"I think they'll be looking for somebody to help take it to the next level once again because there's still a lot of opportunity for us," President Vaughn said.
READ: University of Tampa swimmers ready to make a splash at Nationals
During Vaughn's tenure, the University of Tampa broke more than 24 enrollment records, more than quadrupling the student body to nearly 11,000. He started as a coordinator in the school's marketing department back in August 1984. Then served as the director of the MBA program, dean of the Business and Graduate Studies, and co-chief academic officer.
He became the University of Tampa's 10th president on Jan. 1, 1995.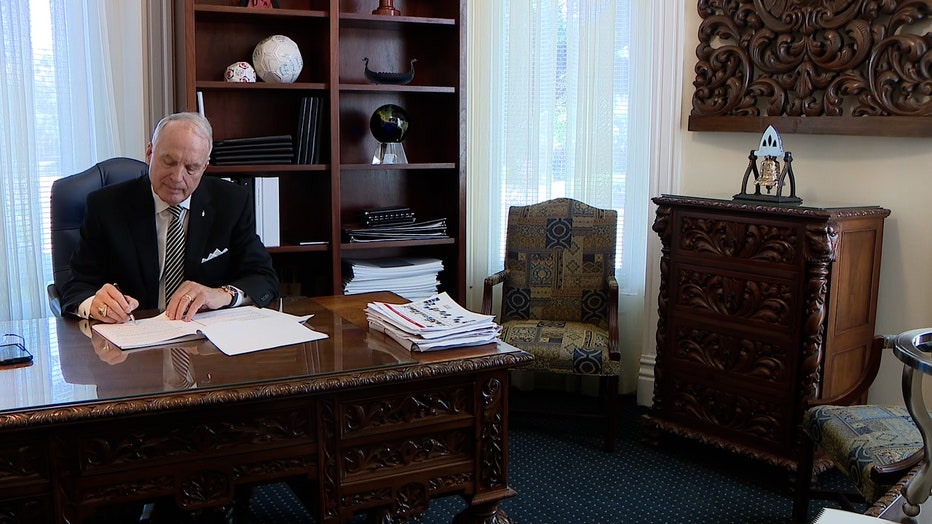 Rising just north of the Sykes College of Business, the University of Tampa's new Multipurpose Center will be the largest building on UT's campus.  It's also yet another feather in the cap for the school president.
"It is a special opportunity to get the chance to build a great university.  You don't get that opportunity every day," President Vaughn said.
The facility will be a 460,000-square-feet. Officials said it will include a 607-bed residence hall, a parking garage for 450 vehicles, as well as space for academic and student purposes. It's scheduled to be completed in August 2024.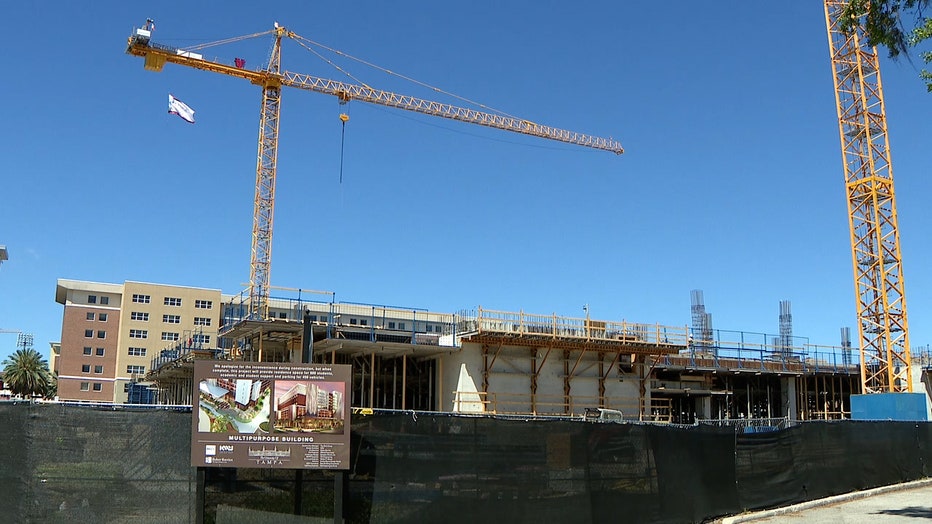 During his nearly 30 years leading the university, President Vaughn has overseen more than 70 projects totaling nearly a billion dollars.  Full-time enrollment has quadrupled, and UT's national profile has skyrocketed.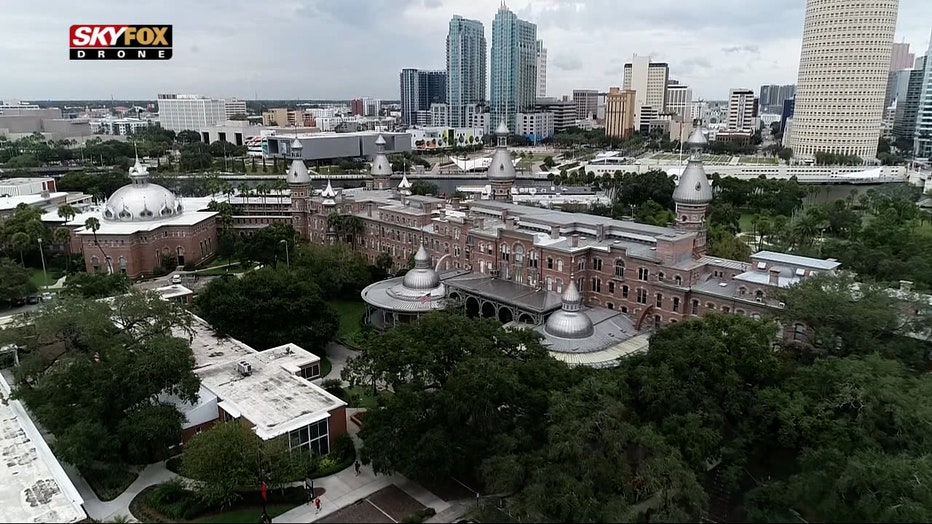 It's all part of a culture he's helped create.
"We've had a culture of continuous improvement. So, developing that rhythm so that you are always focused on getting better is one of the keys to success," he said.
Ruby LeFort-Rivas, the student government vice president, said Vaughn will leave a lasting legacy.
"When I think about how I've gotten to know him over the past three years, at my time here, I see him as a leader who not only leads by example but who is guided by the wants and needs of his community," LeFort-Rivas said.
Vaughn said after retirement, he plans to spend more time doing one of his favorite hobbies: fishing.