Unwrap these 'National Burrito Day' deals in Tampa Bay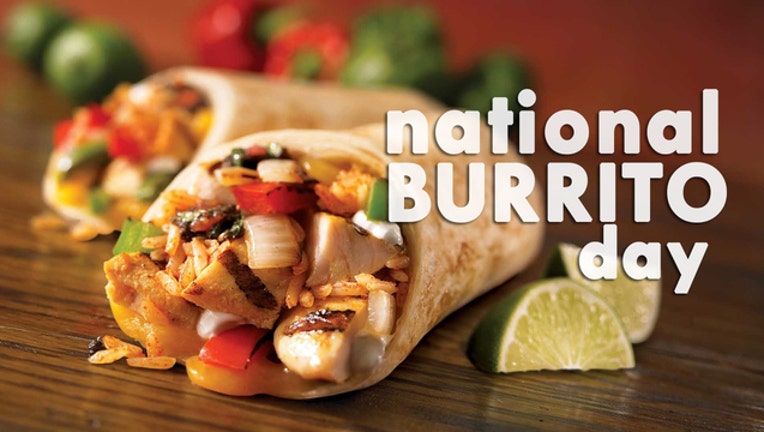 TAMPA, Fla. (FOX 13) - The day to celebrate the burrito dish is here.
National Burrito Day falls on the first Thursday of April, and this year it will be on April 4. All day, Tampa Bay restaurant are offering deals to help you indulge in the closed-ended cylinder filled with deliciousness.
Taco Bus: Get a free churro with your burrito.
Chipotle: Burrito lovers can receive a free delivery on any order worth $10 or more. Those orders must be placed through the Chipotle app or Doordash.
Moe's Southwest Grill: This restaurant chain is offering burritos and bowls for $5 each. The deal can only be obtained through the Moe's app. You will need to log into your Moe's Rewards account to complete your order, or provide your phone number when checking out.
Rubio's Coastal Grill: Buy a drink, and you can get a burrito for $5 on Thursday, that includes seafood. You will need to print out this coupon to claim the deal.
Tijuana Flats: Every Thursday, the Tex-Mex chain offers a Tijuana burrito, chips and a drink for $5.99. National Burrito Day will be no different.