USF researchers to begin searching for possible lost graves in Robles Park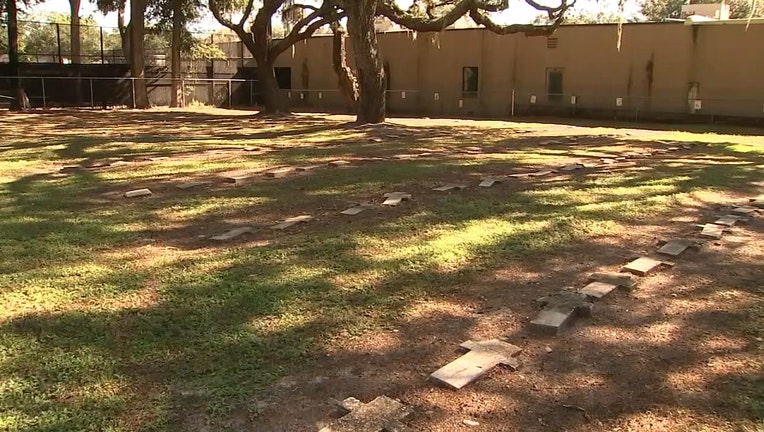 article
TAMPA, Fla. - Archeologists continued the search for forgotten graves in Tampa Monday, using ground-penetrating radar to search part of an old cemetery on Sligh Avenue.
According to citizen historian Ray Reed, the cemetery has been known as both the Robles Cemetery and Brickyard Cemetery. Some of the graves in the burial site still have the Robles name.
Half of the graveyard, however, is an open field that Reed believes still contains dozens of unmarked graves.
"There were monuments in the center area here and they sort of disappeared overnight," he said. 
"Somewhere out there, either on the banks of the Hillsborough River or somebody's stepping stones in backyards there's a ton of monuments that have been repurposed somehow."
Reed added he isn't sure what happened to the grave markers. USF spend several hours Monday beginning the search for graves.
"We could have 80 to 100 people here easily because we've already got 35 documented," Reed said.
This was the first site that Reed began looking into before he expanded his search for lost burial sites.
Months of research have uncovered hundreds of unmarked gravesites, most of which belonged to African American families in the Zion and Ridgewood Cemeteries.
Experts also believe there might be graves at MacDill Air Force Base and still-standing graveyards, like Oaklawn Cemetery and the Cemetery for All People.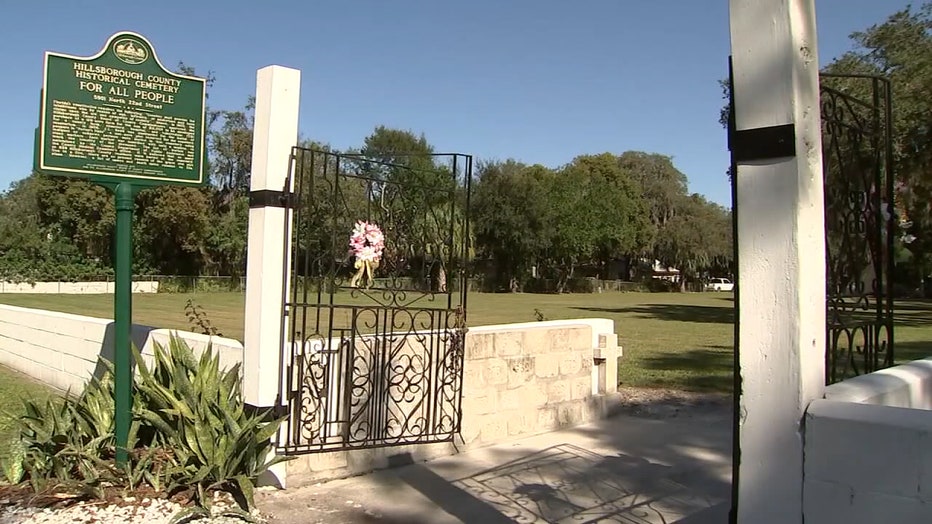 Dr. Thomas Pluckhahn, a USF archeologist, has been overseeing much of the ground-penetrating radar searches.
"It has snowballed," he said. "We keep confirming these other historical accounts of cemeteries that have been erased from the map."
Pluckhahn said city and county leaders still need to come up with a response plan.
"We're hoping that at some point that's going to prompt a more systematic comprehensive policy or plan for these because right now, it's just here's another cemetery, what are we going to do about it?" he said.
Reed believes the cemetery at the center of Monday's search was likely almost entirely whites-only.
Historians have said many of the African American graves were destroyed during a period of heavy development during segregation.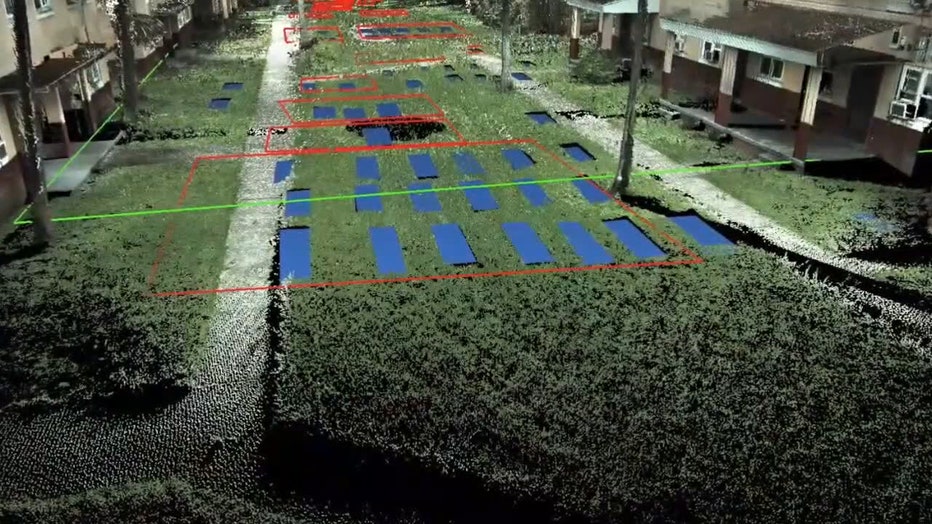 A forensic anthropologist at USF presented data last month, showing at least 45 burial sites that may have been destroyed or disturbed. However, researchers believed several more could be out there because the report only included information that was found in the county's written records. 
Hundreds of forgotten African-American graves have been found over the last few months.
In January, ground-penetrating radar revealed around 300 graves in the forgotten Zion Cemetery along Florida Avenue. In November 2019, nearly 145 graves were discovered at King High School.