Veteran continues to serve by lending a helping hand to his band of brothers
TAMPA, Fla. - A veteran has found his calling in helping other veterans after an injury cut his career short. 
As the founder of Veterans Helping Veterans, retired Navy veteran Mike O'Dell says his call to serve is not over. 
"We work to help those that are in need of immediate emergency needs," O'Dell explained. "As far as food, clothing, anything that's an emergency need. It could be helping them with rental assistance."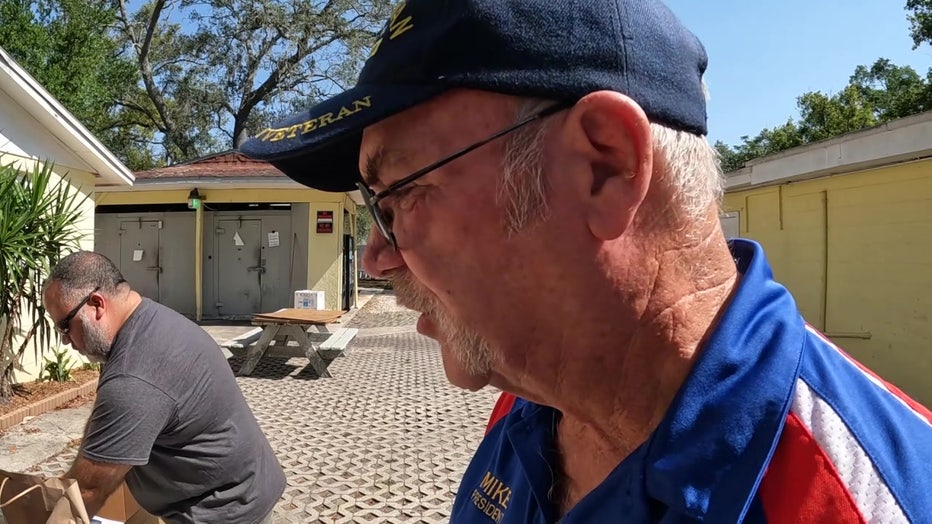 O'Dell went into the Navy when he was 17 but had to retire two years later because of an injury. 
READ: Hiring Our Heroes focuses on helping military spouses navigate the Tampa Bay job market
"I struggled for years on what I needed to do in life and I finally decided it was helping veterans," he shared. O'Dell started his mission to help other vets 20 years ago and his efforts haven't gone unnoticed.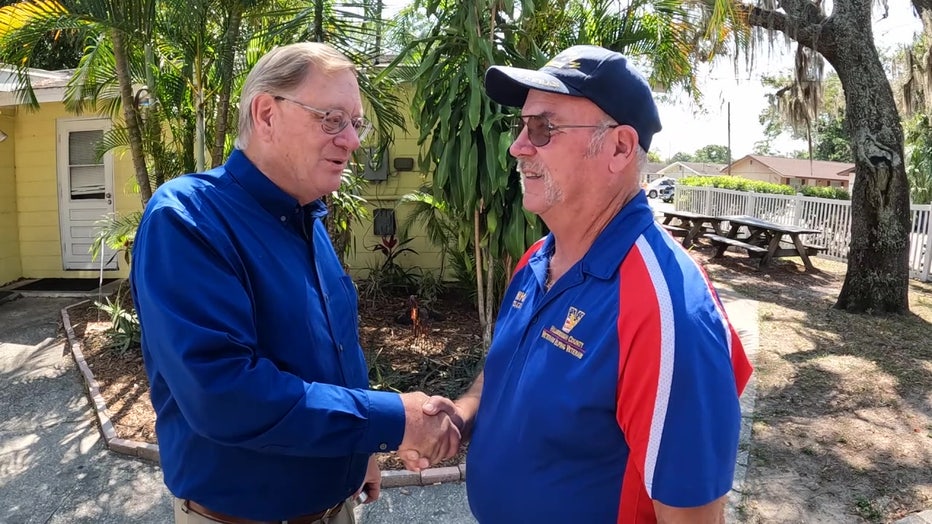 "They're already doing a great job there because they donate a lot of stuff that's useful for the vets, you know, stuff that once you leave here, you can keep and carry with," stated veteran Curtis Johnson.
READ: Women who helped prisoners of war return home share brave tales in new book
Dr. Tom Atchison operates New Beginnings of Tampa a large Transitional Housing and Homeless Recovery program. He said. "They fill in the gaps that we can't do. They bring a lot of clothes and they also have donated money."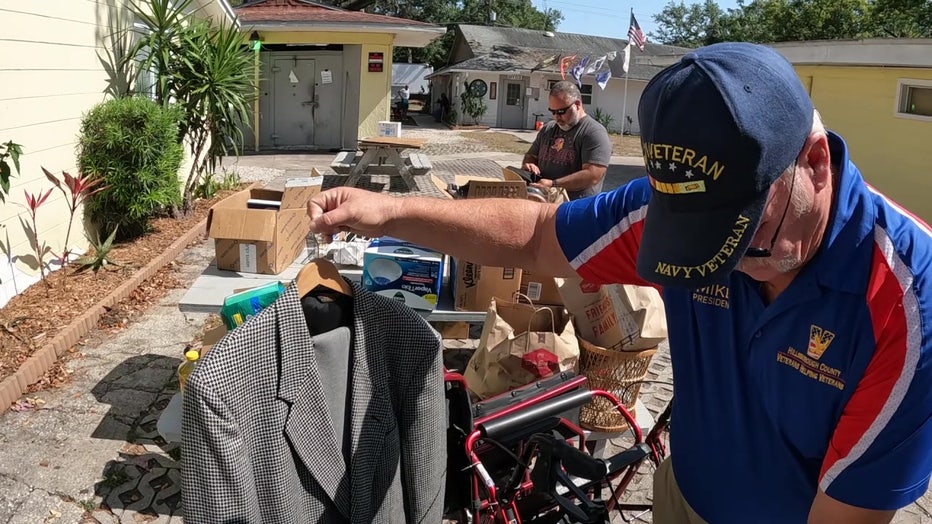 O'Dell sacrifices his time and effort to make sure he is meeting the needs of vets. 
"There are not enough people that want to help our veterans and if it wasn't for our veterans, we wouldn't be able to do what we're doing right now on this beautiful day here," O'Dell said. 
Click here for more information.