VIDEO: Gator pops up from under See Through Canoe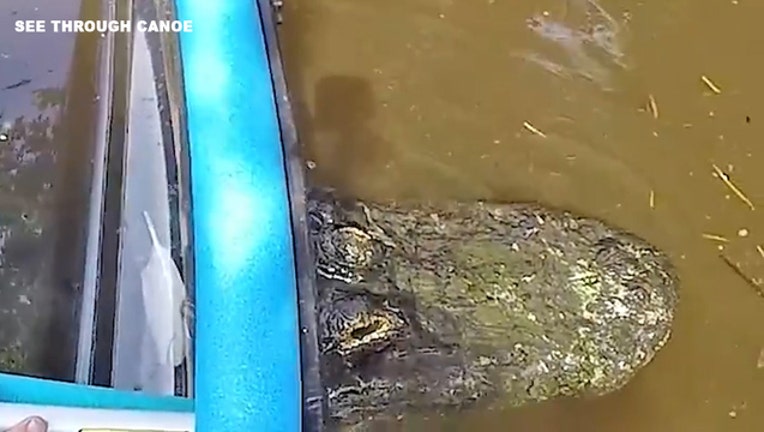 (FOX 13) - Some people riding in a clear canoe got to see what it is that was bumping them from underneath. 
Michael McCarthy, owner of See Through Canoe, said the gator rose up from underneath the canoe in a lake in central Florida, then sat there for a full 30 seconds "which seemed like a really long time." 
Then, the alligator backed up a few feet before submerging and disappearing. 
McCarthy's video was taken in 2016 and recently posted. 
McCarthy regularly gets incredible video of wildlife he encounters during his excursions, which include manatees, dolphins, and even fevers of stingrays.