Vietnam veteran gifted Super Bowl LVII tickets by Rob Gronkowski
TIERRA VERDE, Fla. - To get a seat at Super Bowl LVII in Arizona, you'd have to dig deep in your wallet with the least expensive ticket going for around $6,000. 
But, Vietnam veteran Marc McCabe was gifted two tickets, thanks in part to former Tampa Bay Buccaneers tight end Rob Gronkowski. 
McCabe spent 20 years in the military — active duty and reserves — as a Navy Corpsman attached to the Marines Corps. That included a deployment to Vietnam, providing medical care to combat Marines.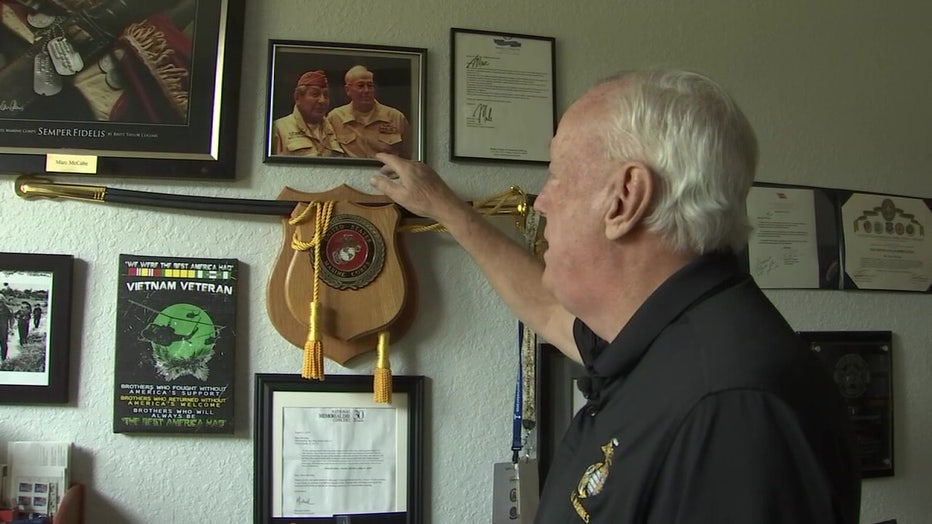 RELATED: Super Bowl: Test your knowledge on the big game
Now, his service continues in civilian life.
"I work as an individual contractor for a congressionally chartered organization called Vietnam Veterans of America," said McCabe. "We're a service organization to represent veterans before the Board of Veterans Appeals, the US Department of Veterans Affairs for disability benefits."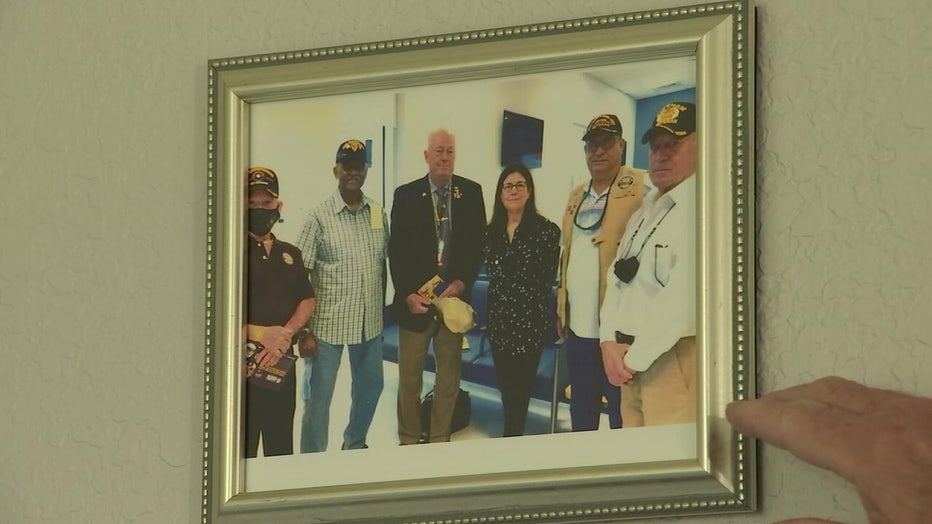 And it was that work on behalf of veterans that McCabe thought he'd be discussing recently when he logged into a Zoom meeting. 
MORE: Here's where to get free food and deals for Super Bowl 2023
"They said, 'Sorry about the ruse. We're from USAA. We'd like to inform you that Gronk has selected to send you to the Super Bowl,'" said McCabe. "I was kind of shocked. I thought I was being pranked."
It was far from a prank. For the past few years, Gronkowski has teamed up with USAA's "Salute to Service" program to honor veterans and their families with once-in-a-lifetime experiences at NFL events, including the Super Bowl.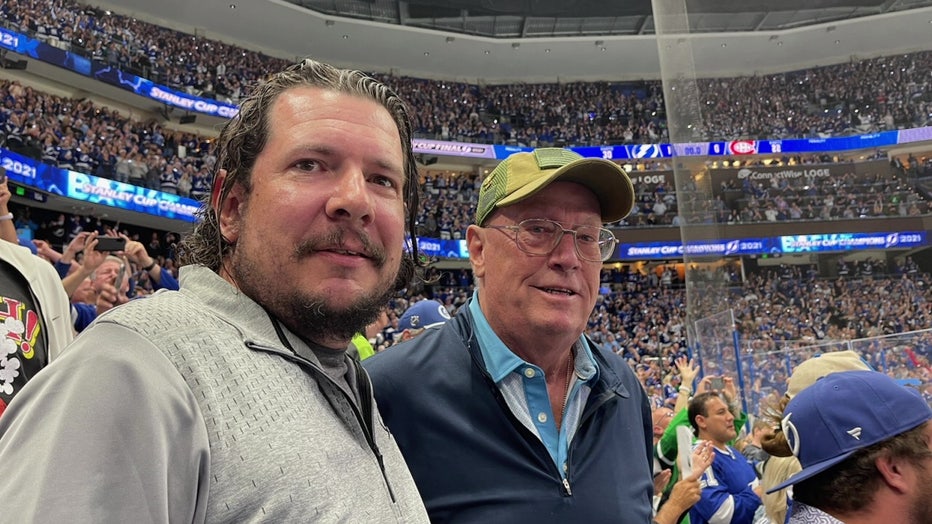 McCabe is bringing his good friend Patrick — and their football rivalry — to the game.
READ: Rihanna promises 'jam-packed' Super Bowl halftime show in 1st live event in 7 years
"He's an Eagles fan, I'm a Chiefs fan. It'll be interesting to see the outcome of it, how that friendship intertwines," McCabe said.
No matter which team wins, McCabe says he'll be grateful for the experience and grateful to shine a spotlight on veterans and their families.
"That's what I do in my everyday life," said McCabe. "Take care of the children and the elderly veterans, very rural elderly veterans. If I can use that as a platform, I'm going to use that as much as I can."