Vietnam veterans honored for their service at Dunedin celebration
TAMPA, Fla. - One by one, the Vietnam veterans were given a lapel pin, honoring their service. It was a small but important piece of gratitude – something they didn't get when they returned from the war 50 years ago.
"I think it was one of the most wonderful things I've ever participated in," said James Beaird, a Navy veteran.
Beaird was just 22 years old and in the Navy, flying helicopters over the jungles of Vietnam. He would take part in some 400 combat missions. In one of them, he took a bullet to the neck but still managed to make it out alive.
READ: Vietnam veteran helps lift soldiers, first responders spirits on 'Cup of Joe Radio' show
"I grew up very quickly, very fast. You think you're mature when you're 22, you mature when you come back from war," Beaird.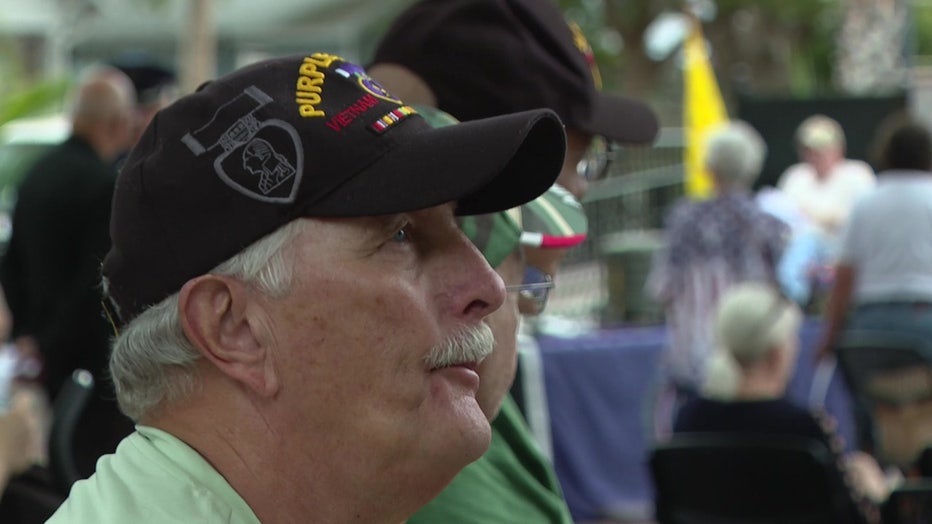 A man wearing a Vietnam veteran hat attends service honoring Vietnam vets. 
Much of Wednesday's Vietnam Veterans Days celebration in Dunedin was about saying "Thank You and Welcome Home." Mike Marshall heard much worse when he arrived back in the states.
"It was terrible. I mean, I got called dog from Vietnam. And, you know, people make comments," Marshall said.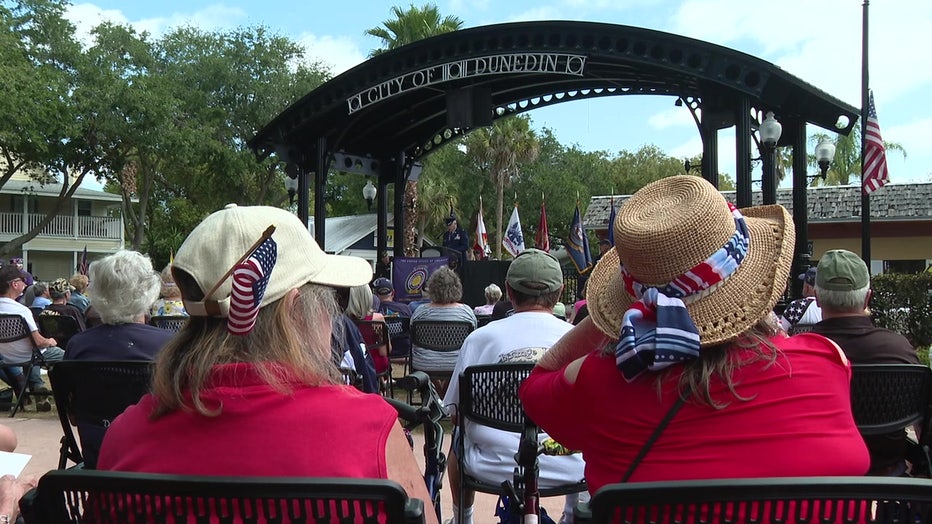 A bell rang for those from Dunedin who didn't make it back. For others, the wounds are still healing.
MORE: Built to Honor program gifts Army veteran, family new mortgage-free home in Florida
"It's kind of a wound that you can never and never heals. I mean, it's a mental thing," Marshall said.
Some wounds may never fully heal, but these days it's a bit easier knowing they have the support they've sorely missed out on.
"You know, it's it means a lot to us to be appreciated by the people that we went to war for," said Beaird.