WATCH: Country music star startled by snake in toilet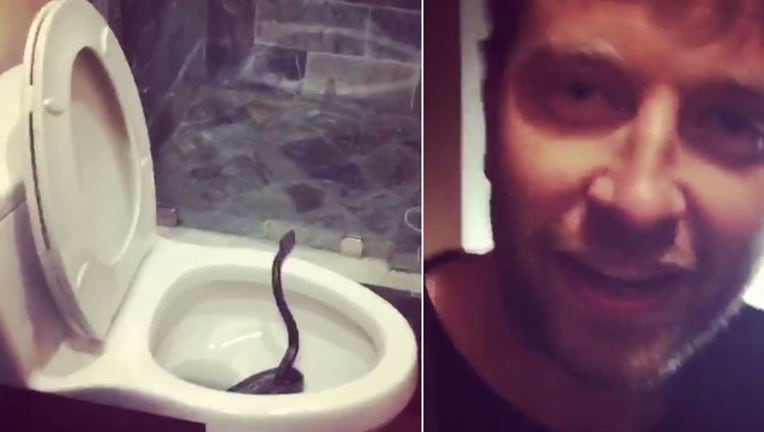 Country singer Brett Eldredge found himself face to face with a New Year's surprise! A snake had made its way up through the pipes and into the toilet.
"I walk in here and what do we have? But a beautiful New Year's snake!" he said on the video he posted on Twitter.
Eldredge said he had just gotten up in the morning to use the restroom when he spotted the snake in the toilet. According to TMZ, he was vacationing in the Caribbean with his brother and some friends. "He's got a real big body!" Eldredge said on video.
"Get that door open," says the person who got the snake to twirl around a pole.
It appears the group was able to safely get the snake back outside and the snake went quietly.
And Eldredge offered some parting advice: "Before ya go to the bathroom...DONT FORGET TO LOOK DOWN," he Tweeted.
WATCH (Mobile users click here:)
Fortunately, aside from the snake incident, things have been going well for Eldredge. He realized a "lifelong dream" by releasing his first Christmas album, Glow, this holiday season, and recently scored his sixth No. 1 hit with "Wanna Be That Song."