Water from St. Pete's famed Fountain of Youth contained high levels of lithium
ST. PETERSBURG, Fla. - What if a sip of water could turn back time? That is the promise of the mythical Fountain of Youth, but as recently as the 1970s, St. Pete residents thought they had tapped into their very own magical water source.
"We would all like to get younger if we're older, and if we're young we'd like to stay young," said Will Michaels, who studies the history of St. Petersburg. "There are all these best-kept secrets in St. Petersburg and this may be at the top of the list."
MORE: 'Once in a lifetime' 1921 hurricane shows devastation Category 3 storm could have on Tampa Bay
In his book called "The Making of St. Petersburg," he tells how the Fountain of Youth opened in 1900 and went on for decades as a tourist attraction and a source of water for locals.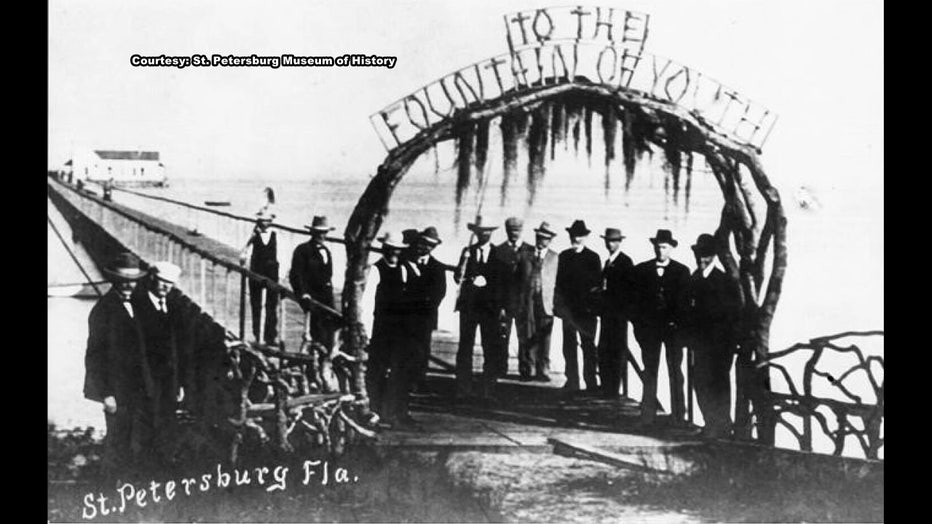 Its magic was from an underwater artesian well near the old St. Pete pier. 
Michaels says the water had a certain smell of sulfur.
Michaels says as late as the 1970s, locals lined up with jugs to fill with the water.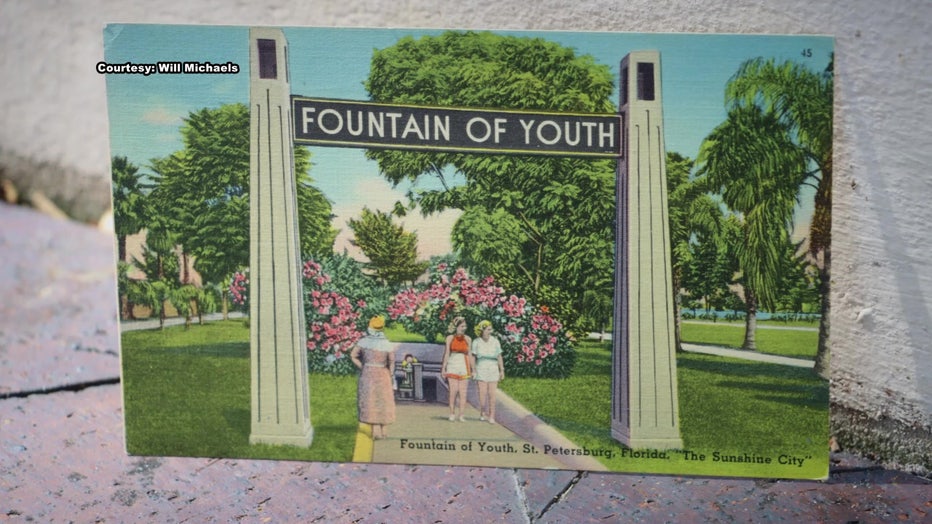 Later that decade, water from the Fountain of Youth was tested along with other spring water from around Pinellas County. It contained calcium, magnesium and other minerals, in normal to high amounts, but it also contained a very high level of lithium, which is used as a mood stabilizer. 
Turns out, there was something different about the fountain. It may not have made them younger, but maybe more relaxed about getting old.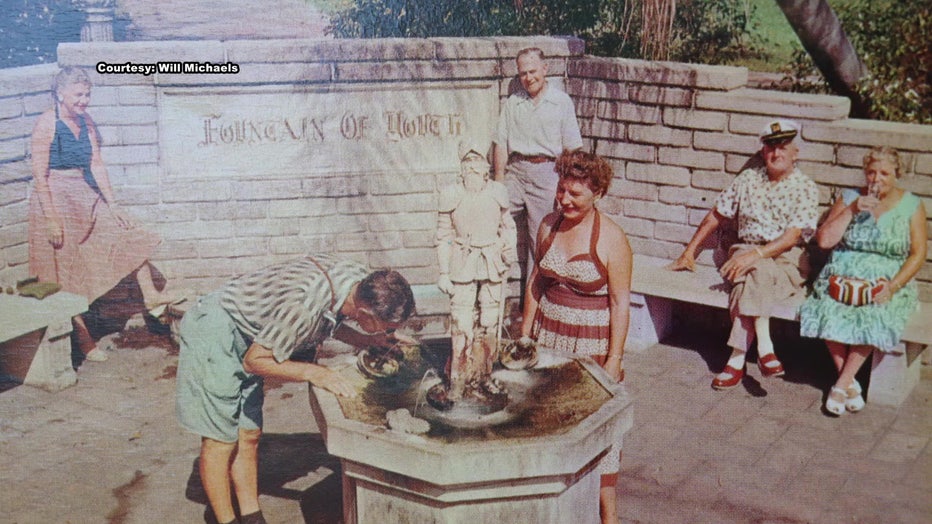 Years ago, the pipe that brought the water from the underwater spring was removed. Now, city water runs from the tiny fountain that still exists in a small city park at the corner of 4th Avenue South and First Street South, near Al Lang Field in Downtown St. Petersburg. 
"Interestingly, legend and myth combine with science here," offered Michaels.
One can only imagine what it must have been like before the famous fountain was forgotten.