Woman: Miniature Horse Nabbed to Get Meth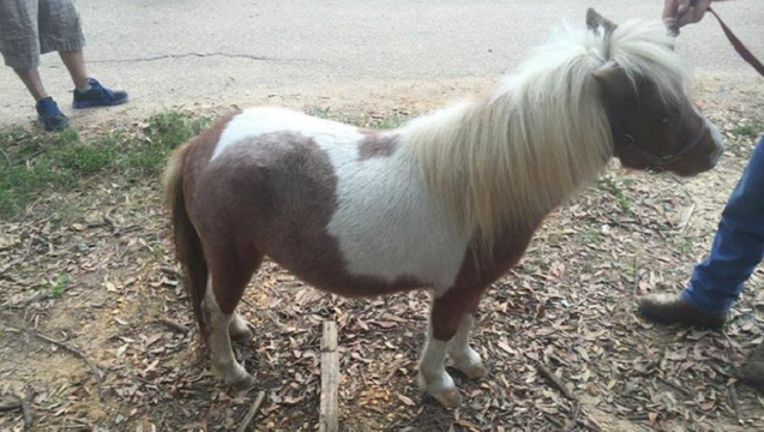 article
MONTGOMERY COUNTY, Ala. - An Alabama woman claims a quartet of rustling neighbors took her miniature horse this past week so they could pay for some meth.
AL.com reported that someone stole the horse from Christy Israel early Saturday morning. The animal was safely located later that afternoon about 10 miles away from her Montgomery County home according to Humane Society investigators.
Investigators believe the horse was taken with the intent to sell it, but when they realized they couldn't the horse thief dropped it off.
Israel told WSFA that one of the thieves confessed to her their intent to sell the horse for $150 and use the profits to buy meth.
Police said they are still looking into the matter.
The horse was not injured in the incident.